Some people are still a little vague about what a home interior designer actually does. There's a misconception that we simply waft about holding colour charts, or charge a fortune for rearranging your furniture. I'm happy to report that there's a lot more to the role than recommending Pantone shades and sourcing soft furnishings (important though these elements are). Full-service design – also known as a turnkey service – incorporates all the many diverse elements of a renovation/decoration project. It involves every single part of the process, from initial research and managing trades, to finishing touches.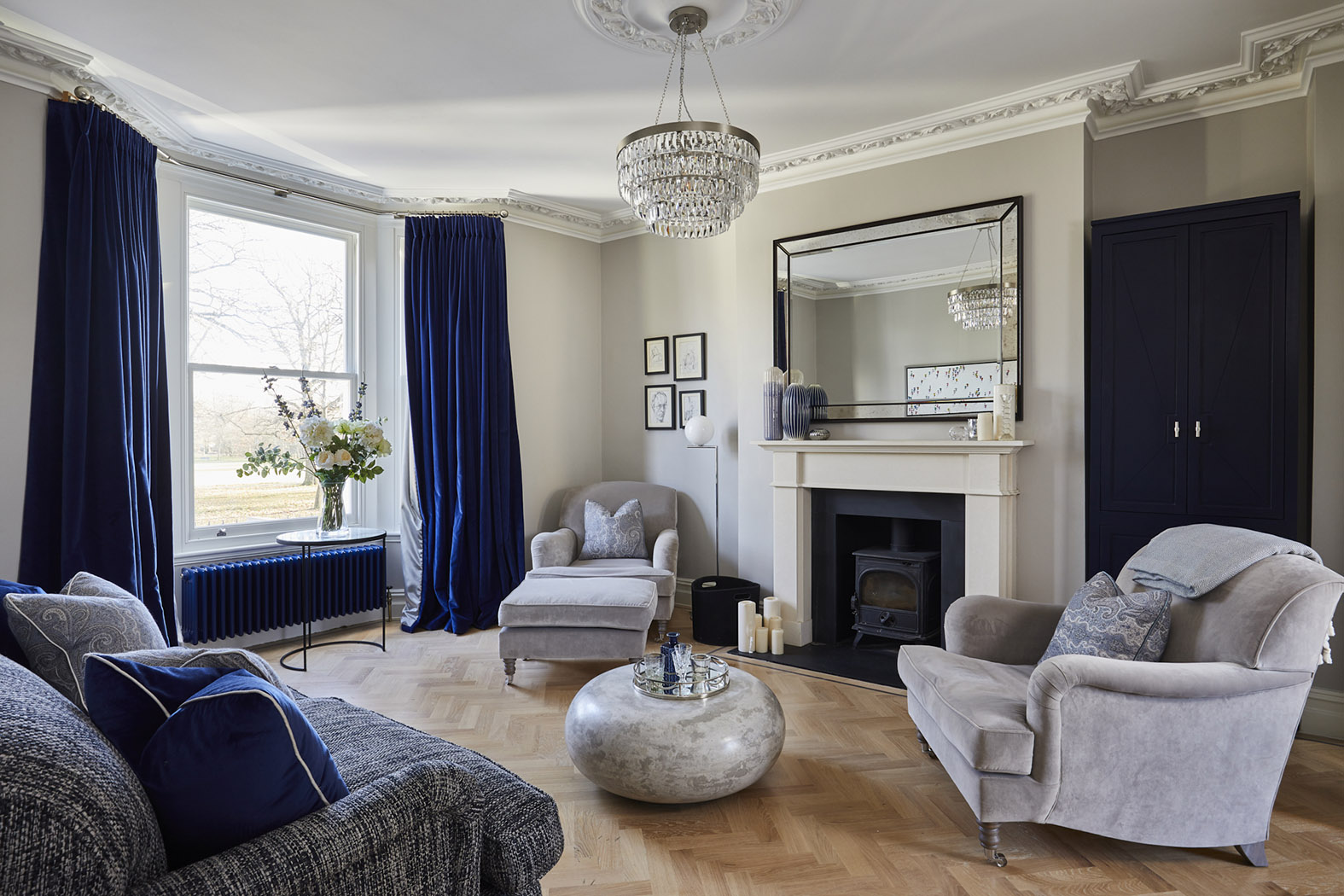 Full-service design – also known as a turnkey service – incorporates every element of a renovation project, from initial concept to installation, to those all-important finishing touches
The benefits of full-service design
Handing over a project, in its entirety, to a professional, experienced home interior designer is the best way to bring your vision to life. This way, we handle everything for you, from concept to completion. There are so many benefits to this approach. Home interior designers like me bring fresh eyes and unexpected ideas. I know what works – and what doesn't. We have access to an insider network of reliable tradespeople, subcontractors and craftsmen. We also have access to materials, furniture and fixtures that most homeowners wouldn't be able to source. Importantly, we know how to make sure a space is functional, as well as aesthetically pleasing. And we're skilled at managing all phases of a project, including budget review and trouble-shooting.
How does it work?
Our design process has four key phases
Processes are so important to the design experience in order to reach the outcome you desire. Whether it's our Full Service Design or a Consultation, our established and trusted processes ensure your project will run seamlessly. As a result, we will provide you with a first-class design experience and extraordinary results. These processes also give you everything you need to know and exactly what to expect at every stage of your project, even before we start. So, when you work with us, you'll know what is happening during every step of the process, and when we'll be moving to the next design phase. Read on to learn more about our process and exactly how it will benefit you:
Discovery call
The first step with any design project, be it a full turnkey scenario or other service, is the 'discovery call'. This 20-minute phone call is the first step to creating your new home. During the conversation, you get to share an overview of your project, and your design vision. I then explain more about how my team and I work, alongside further details of our design process. Finally I determine whether the design services we offer are the best fit for your project – and if so, I set out the next steps.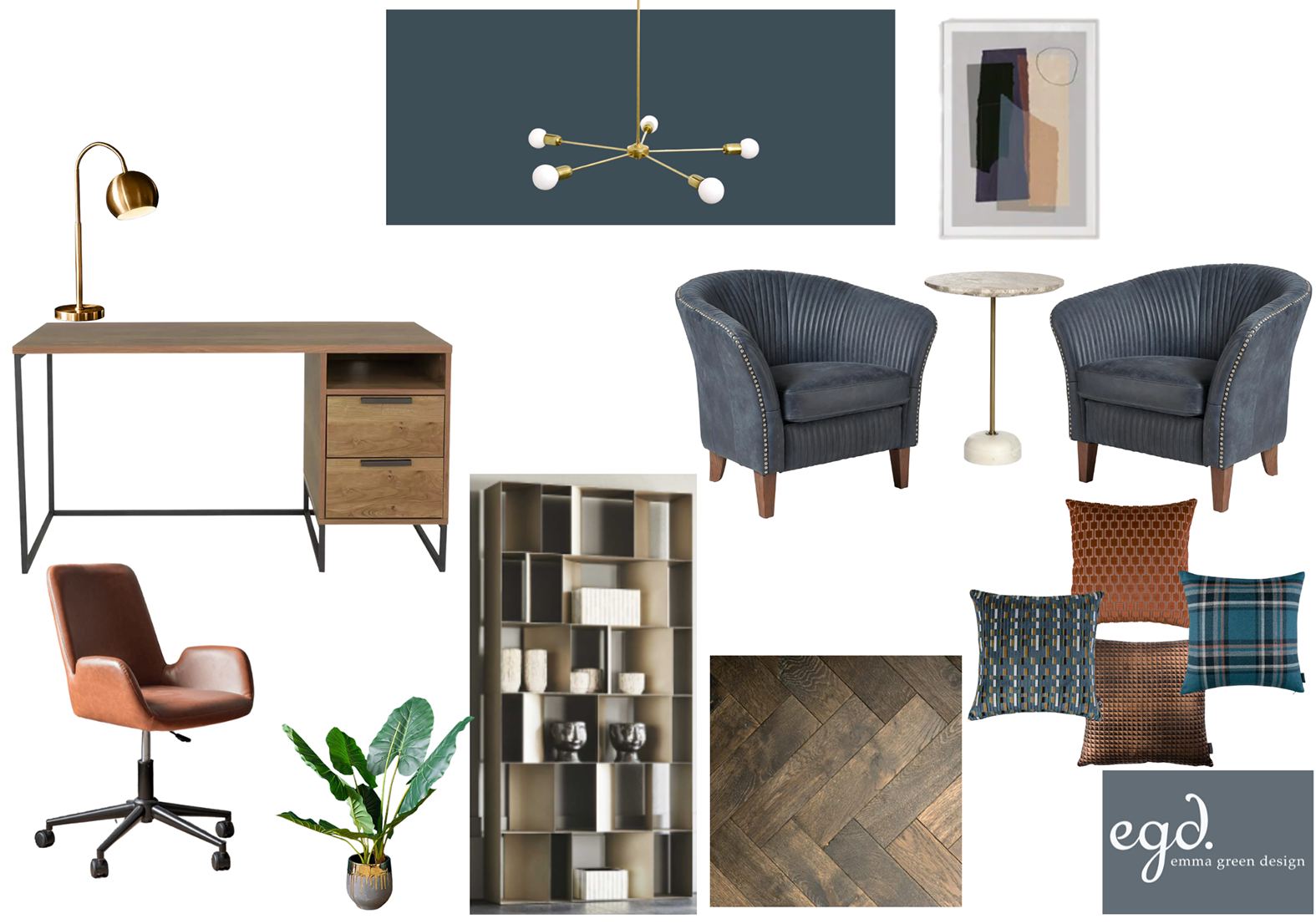 Widely used throughout phase one of a full-service design project, a mood board is a very useful tool for honing visual ideas and channelling inspiration
Phase one: concept design
Different home interior designers work in different ways, but I start any turnkey service with the Concept Design Phase. To summarise, this confirms the client's scope, layout, investment estimate and aesthetic direction.
The concept design phase begins with a personal interior design consultation, during which we explore in more detail needs, aspirations, budget and timescale. It's an important, collaborative stage, which allows us to take the necessary time to get to know you, analyse your lifestyle needs, and assess the potential of your home. This phase encompasses many practical elements, too. For example, we measure, document and photograph your space, plus any furnishings and artwork that you would like to be incorporated into the design plan.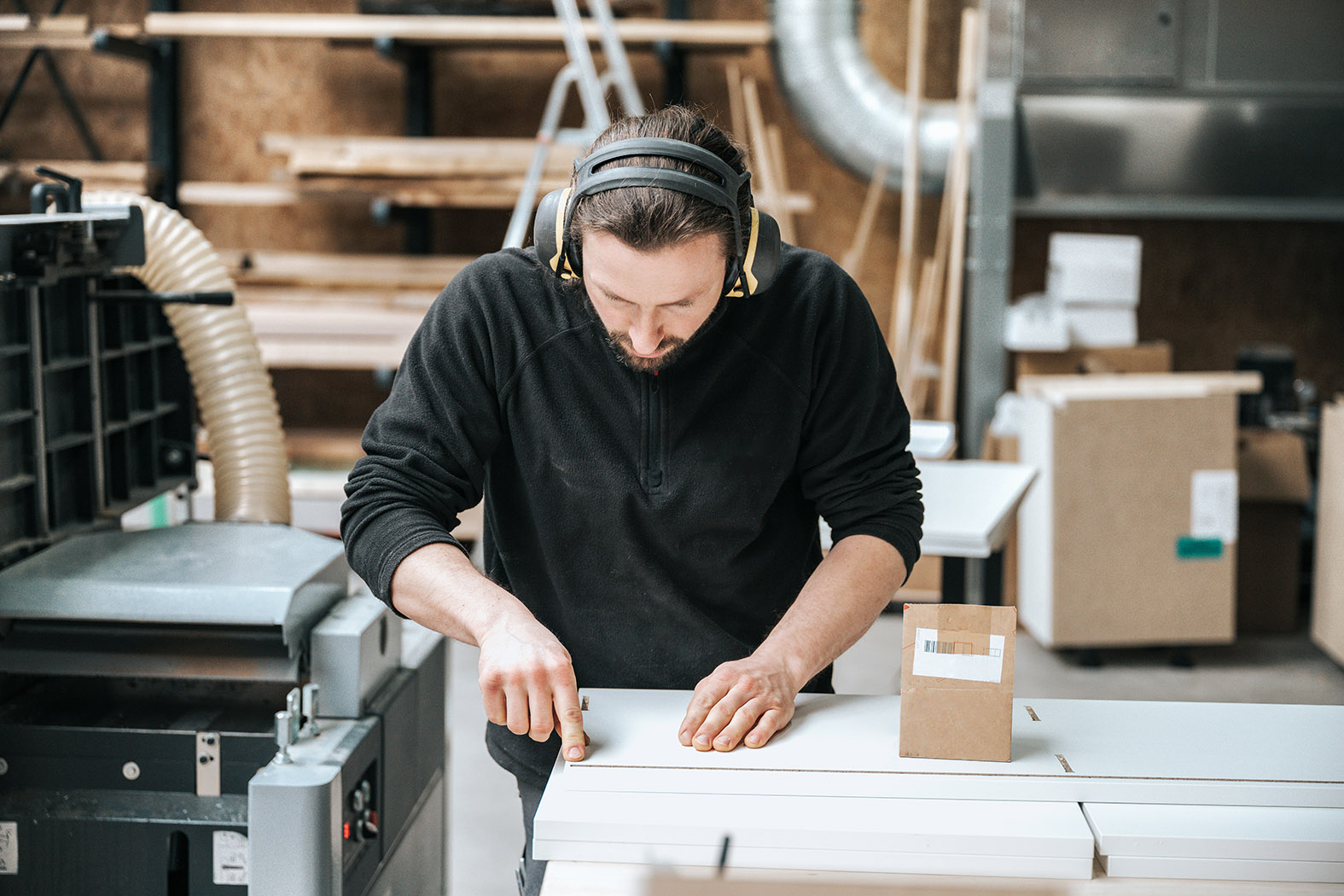 A full-service design gives access to a selection of skilled and reliable tradespeople, subcontractors and craftsmen, which in turn ensures your project benefits from the best possible selection of bespoke furniture and fixtures
Establishing the essentials
During this phase we also gather inspiration images, and envisage your home from every angle. We establish the overall design direction, and develop a design concept. We take accurate measurements of the space, daft preliminary floor plans and produce these to scale. As a London home interior designer, I will be well versed on how to make maximum use of space and the square footage available. Importantly, during this phase we establish a preliminary project investment estimate.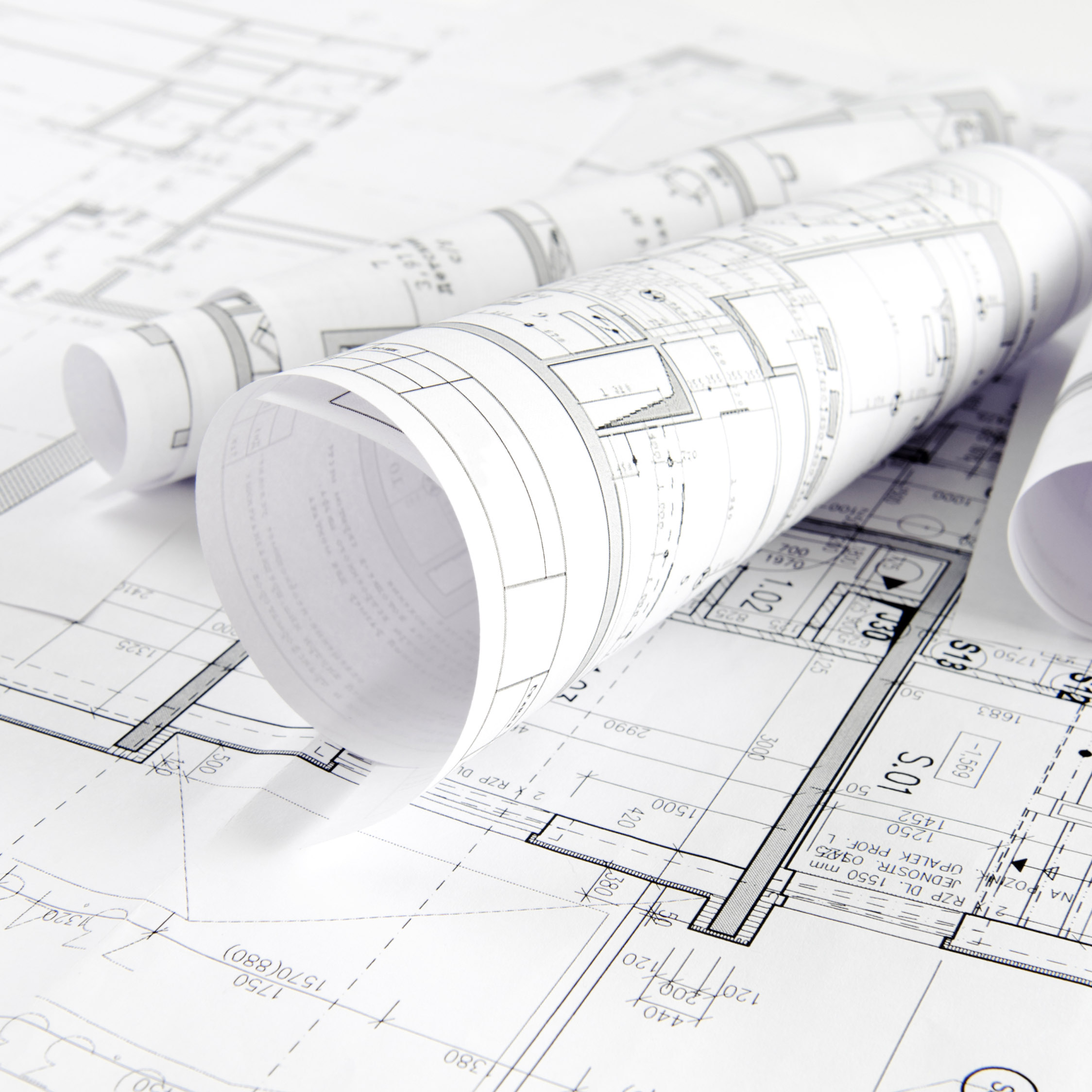 From detailed floor plans to investment planning, we ensure every step of the process runs smoothly so you won't have to worry about all the details
Phase two: detailed design
We plan for excellence and, during this phase, we begin to turn ideas into orders and actions. This stage involves a lot of detail, which is invaluable in terms of protecting against mistakes and miscommunications.
It's also when we source all the required furnishings, fixtures and materials. And this is where a professional home interior designer really proves their worth. I so often see homeowners who have made the costly mistake of selecting a finish that is beautiful, but not practical (think weak fabrics or impractical worktops). There is no point investing your hard-earned income into something that does not work for your lifestyle.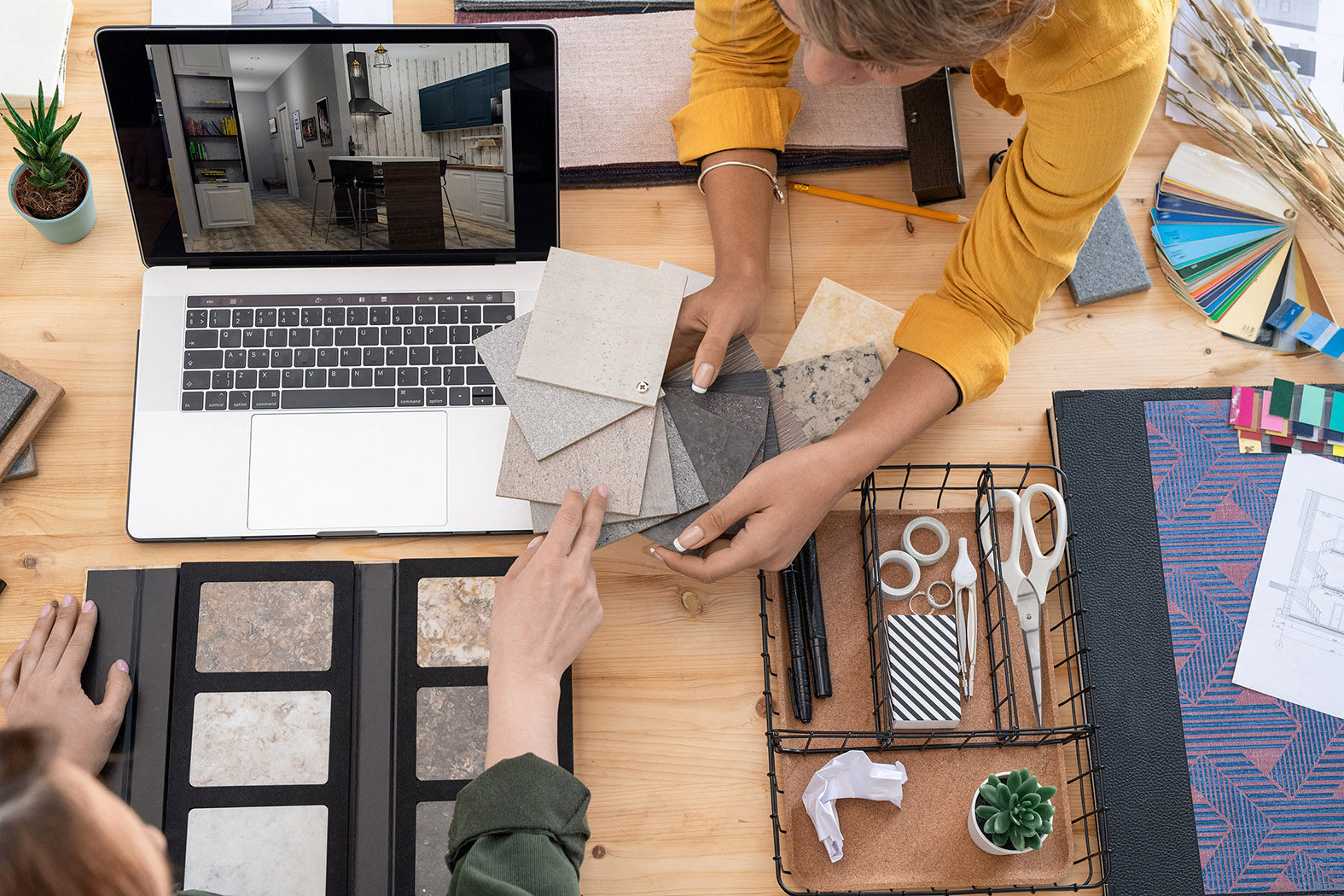 An experienced home interior designer can give invaluable advice about the best materials to choose, taking into account important practicalities, in addition to aesthetics
During this phase we procure written quotes and prepare detail proposals. We also share our final designs with you, including scaled floor plans and elevations, as well as any bespoke joinery, furnishings, artwork and accessories.
Showcasing the specifics when the final curated design is revealed
One of the things I enjoy most about stage two is presenting each and every fabric, wood, tile, hardware, paint and paper finish to my clients. They can view, touch and feel each element, and start to get excited about all the finds and designs we've been working on. At this stage, we also share the details of any custom furniture and bespoke built-in pieces, which we design and create in close partnership with selected workshops and craftsmen.
Get the light right
No detail is overlooked with a full-service design. We can even identify the optimum position for your electrical points and lighting positions. We ensure that your lighting and electrical plans work with your room design and furniture layouts. It can be a complex issue, and it's important to address it correctly, in this order. If you don't plan this properly, you run the risk of not being able to see to read your book, or realise your toothbrush/phone charger is in completely the wrong place.
Phase three: Purchasing and execution
Once you approve our designs, we get to work implementing them. Phase three is when you see your design scheme come to life. We co-ordinate your entire installation from start to finish. Importantly, we ensure that it follows the pre-agreed schedule of works.
This phase is where a skilled home interior designer really comes into their own and their value becomes evident on a practical level. We take full ownership of and responsibility for what can be an overwhelming and time-consuming stage of any project. For example, we procure and place all orders, produce a delivery schedule, track deliveries and resolve deficiencies. We handle all communications with suppliers and trades, solve problems and troubleshoot.
Project management/co-ordination
If your project requires a build or renovation, we co-ordinate it all, such as providing room specifications, paint schedules and reflected ceiling plans. We even oversee all site visits and installations, allowing you to carry on with your everyday life without (literally) lifting a finger.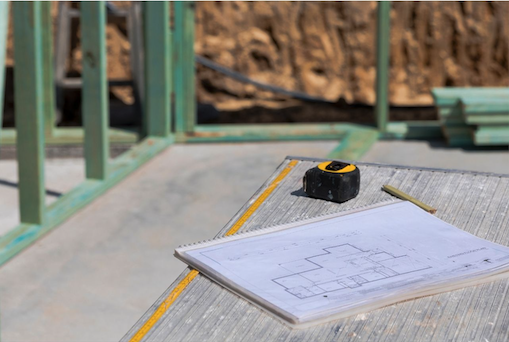 We arrange regular site visits to check on the progress and ensure all our works, including any joinery, are exactly as directed on our plans. This enables us to spot any mistakes at an early stage in order to rectify them
Phase four: completion
Phase four is all about completion – the most exciting stage for most home interior designers. This is when we can pull all the different elements of a full-service design together for the first time. Once everything is delivered and installed, we move onto styling and personalising each room. We create a snagging list – and then resolve it! We also provide clients with a detailed care guide to help care for their new furnishings and finishes. Finally, we reveal your project to you, after which you can begin enjoying your beautiful new home.
If you work with an accomplished interior designer, we can help you to create a cohesive vision and ultimately make your project come to life
The earlier you appoint a home interior designer, the better. So if you're thinking of renovating or remodelling, and are interested in what a full-service design can achieve, do please get in touch.