The Process
20 Years of Experience Distilled into 8 Steps
Emma Green Design has designed and furnished many homes throughout London, including Chelsea, Wimbledon, Clapham, Mayfair and Wandsworth and further afield including Surrey and The Cotswolds using these 8 steps.
Processes are so important to the design experience in order to reach the outcome you desire. Whether it's our Luxury Full Service Interior Design or a Bespoke Furnishing & Space Planning service, our established and trusted processes ensure your project will run seamlessly providing you with a first-class design experience and extraordinary results. These processes also give you everything you need to know and exactly what to expect at every stage of your project, even before we start. So, when you work with us, you'll know what is happening during every step of the process, and when we'll be moving to the next design phase.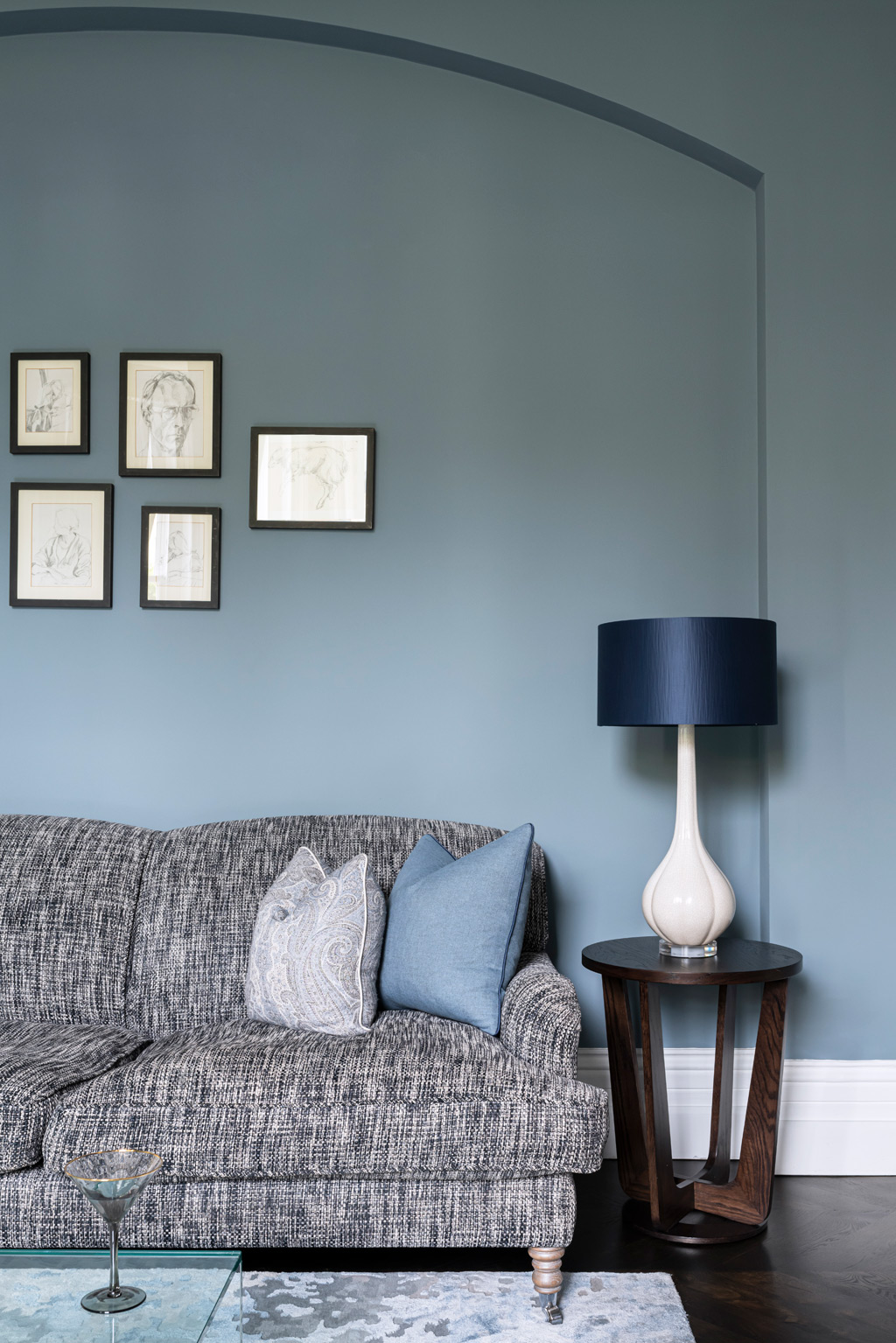 - Step 1 -
Discovery Call
We start with a discovery call so we can get to know you, and chat about your design project, and to see if we're a great fit together. Timeline: 30 minutes.
The first step to creating your dream home is the 'discovery call'. During this 20-minute chat, you get to share an overview of your project, and your design needs and tell us about yourself. I then explain a little about how my team and I work, an overview of our design process and services and see if we're a great fit together. If so, I set out the next steps for your project.
- Step 2 -
Initial Design Consultation
After the Discovery Call, all our design services begin with a personal Initial Consultation.
This 90-minute visit is a vital step in our design process during which we explore in more detail your lifestyle needs, aspirations, investment amount and timescale. It allows Emma to meet you in your home or proposed new home and lay eyes on the spaces you are looking for us to work on. We'll walk through these with you, learning about your goals, your style and discuss what challenges there are in your current living situation and how we can resolve those for you.
It's an important, collaborative stage, which allows us to take the necessary time to get to know you, assess the potential of your home and lay the foundations for your upcoming project.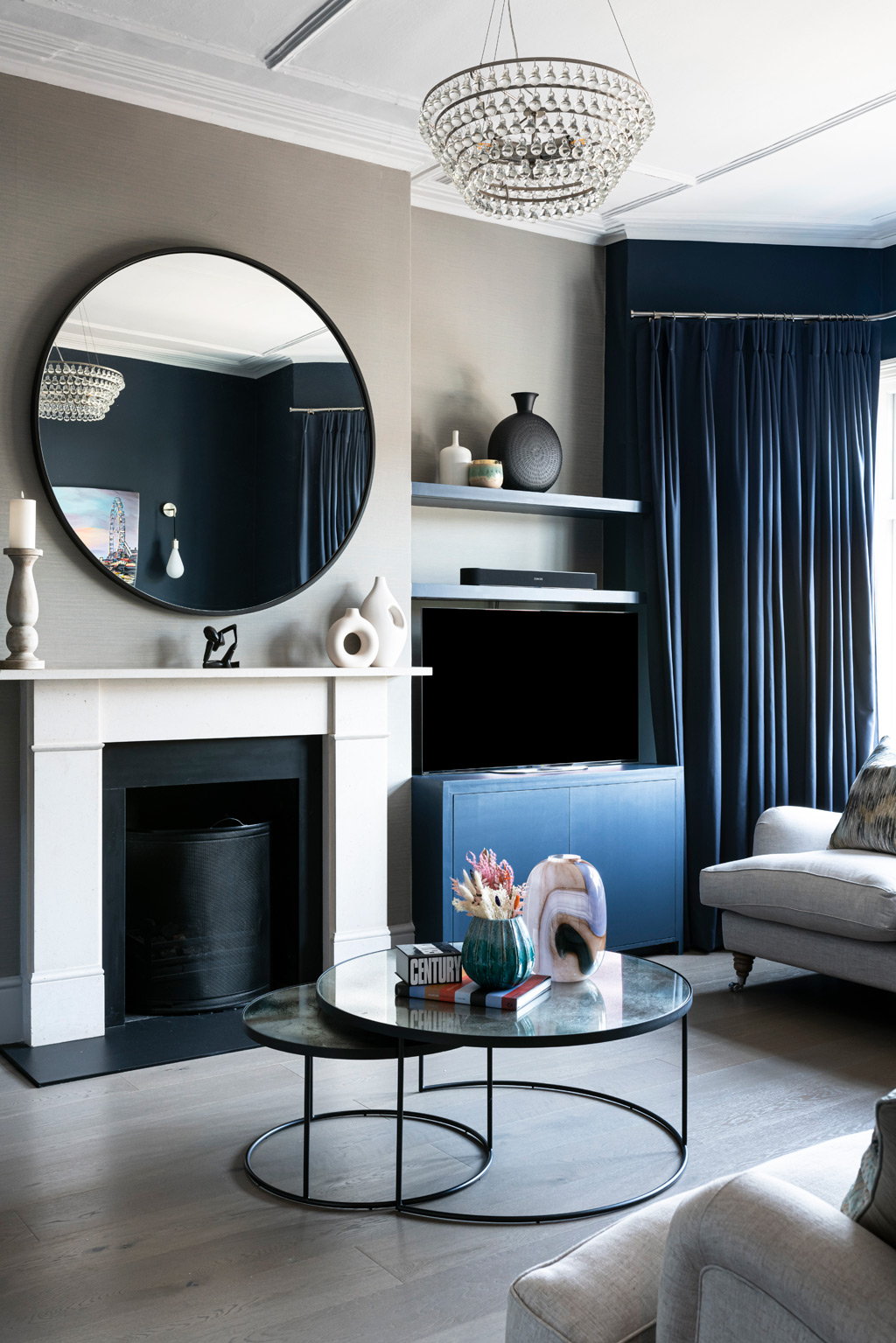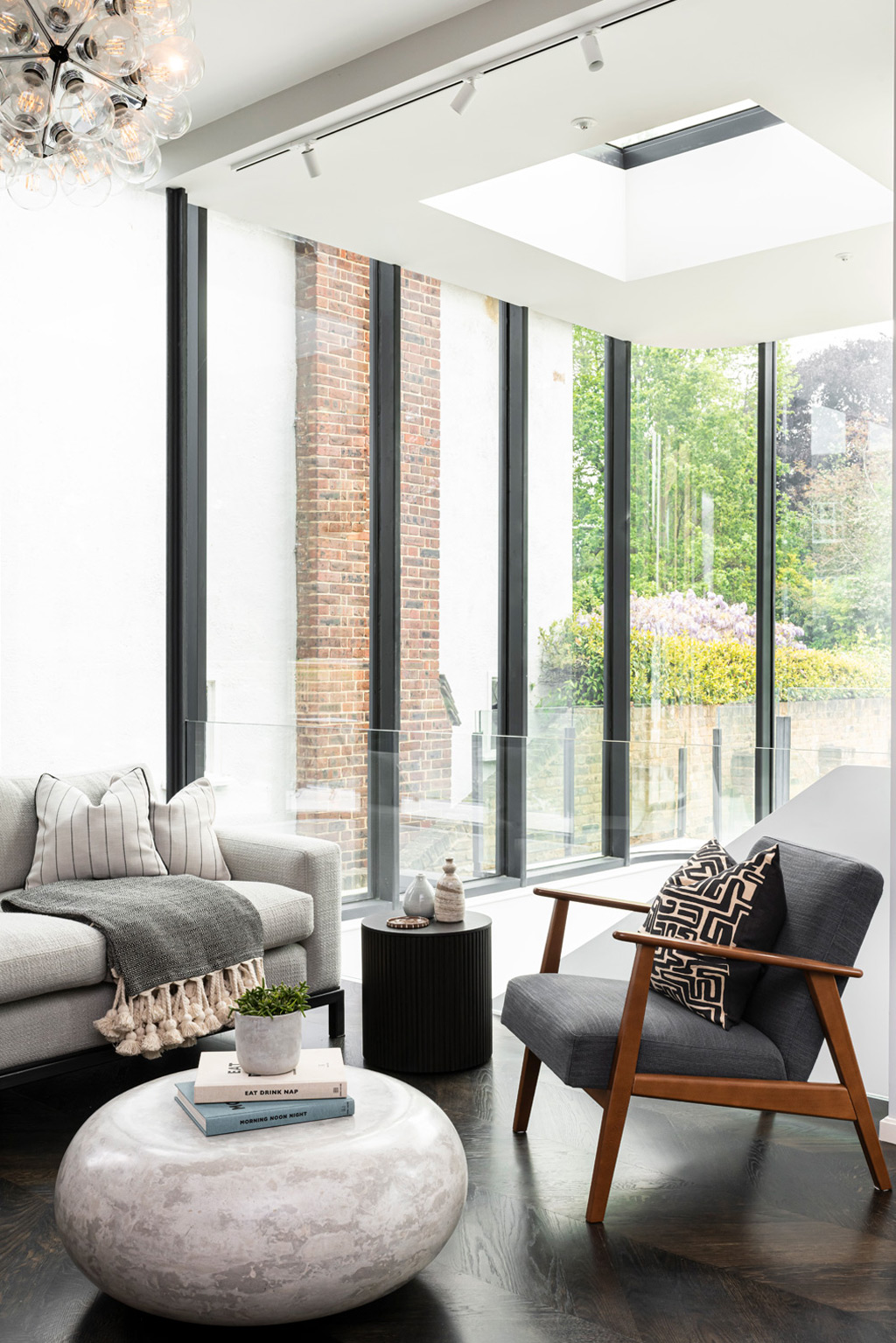 - Step 3 -
The Proposal
You'll receive a proposal outlining the project scope and design fees.
We'll answer any questions.
We can move forward with your approval.
- Step 4 -
Concept Design
During this phase we gather inspiration images, and envisage your home from every angle. We establish the overall design direction and develop a design concept. We take accurate measurements and photographs of the spaces, daft preliminary floor plans to scale.
As London home interior designers, we're well versed on how to make maximum use of space and the square footage available. Importantly, during this phase we establish a preliminary project investment estimate.
• Capture your input and desires by taking a full brief
• Document your space, by taking a full measure of all the rooms and spaces, and photograph these drawing these plans onto our technical drawing system,
• Gather inspirational images showing our vision the spaces
• Source some initial selections are provided
• Advise on the need for services of any other consultants and specialists (e.g., electrical, plumbing, flooring, general builders, decorators, cabinet/furniture makers)
• Conduct a trade day to check feasibility and ballpark estimates, if required.
• Present all these at the Concept Design Meeting and Presentation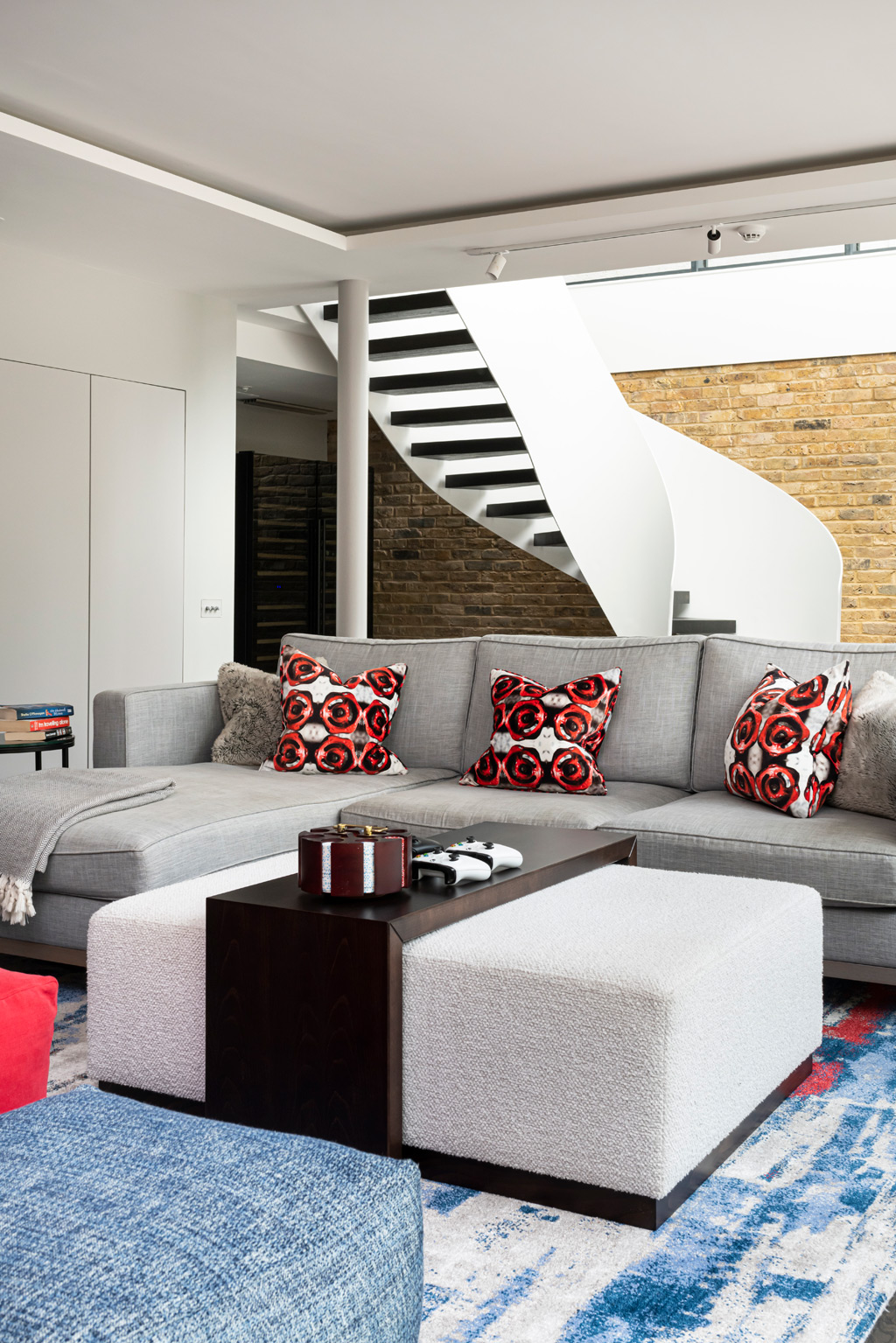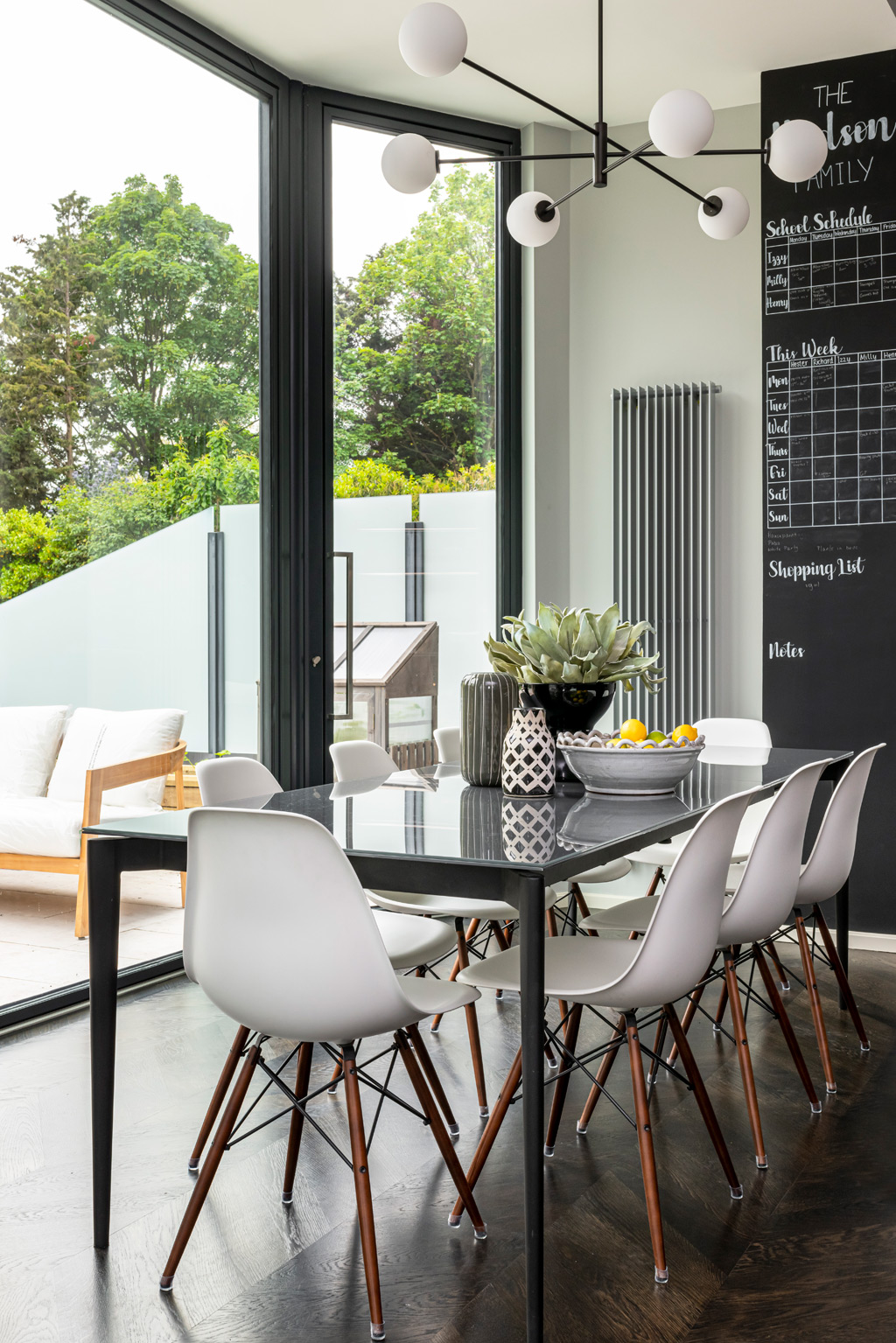 - Step 5 -
Detailed Design
We plan for excellence and, during this phase, we begin to turn ideas into orders and actions. This stage involves a lot of detail, which is invaluable in terms of protecting against mistakes and miscommunications.
It's also when we source all the required furnishings, fixtures and materials – each item of the design. During this phase we procure written quotes and prepare detail proposals. We also share our final designs with you, including scaled floor plans and elevations, as well as any bespoke joinery, furnishings, artwork and accessories.
This is the nuts and bolts phase.
• Source all furnishings, accessories and artwork and all fixtures through trade sources such as each chair, table, sofa, light fitting etc.
• Draw all floor plans and elevations
• Draw all bespoke carpentry drawings needed
• Specify each and every finish – such as paint, wallpaper, tile, grout, cabinet design, countertops, fabric, wood floor, tiles and present these to you in a materials tray
• We procure written quotes and prepare proposals
• Present all these at the Detailed Design Meeting and Presentation
- Step 6 -
Purchasing & Execution
Once you approve our designs, we get to work implementing them. This is when you see your design scheme come to life.
value becomes evident on a practical level here as we co-ordinate your entire installation from start to finish. We take full ownership of and responsibility for what can be an overwhelming and time-consuming stage of any project. For example, we procure and place all orders, produce a delivery schedule, track deliveries and resolve deficiencies. We handle all communications with suppliers and trades, solve problems and troubleshoot. Importantly, we ensure that it follows the pre-agreed schedule of works.
Procurement, delivery management and installation take place in this phase.
• We communicate details to suppliers and trades
• We place orders, track shipments, deal with delays, resolve deficiencies and work with the receiver (if using)
• We follow up on any outstanding items
• We oversee and coordinate deliveries, place all furniture and accessories order.
• We provide our care guide to help you maintain your new furniture and finishes.
Know that we will be your advocate from start to finish.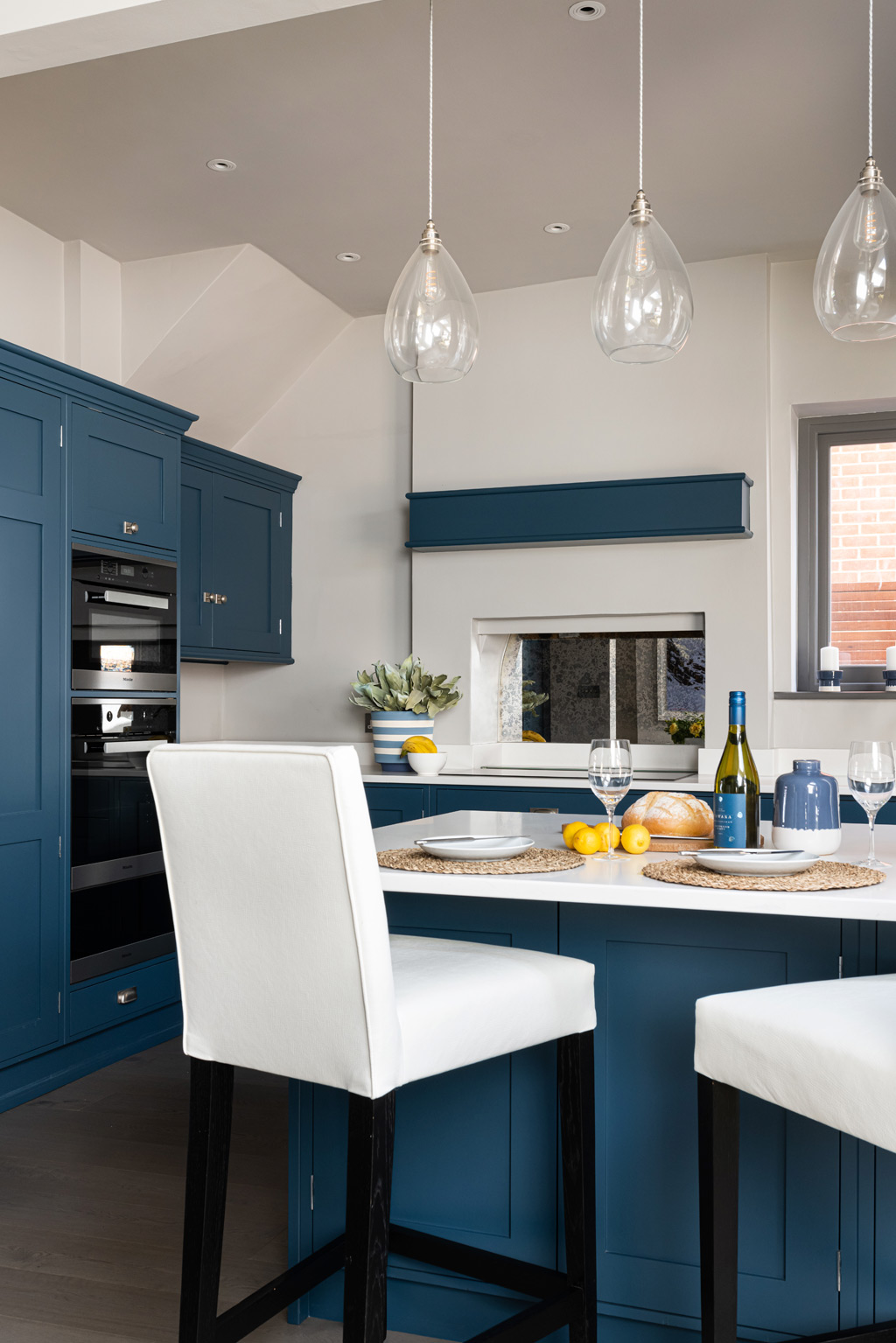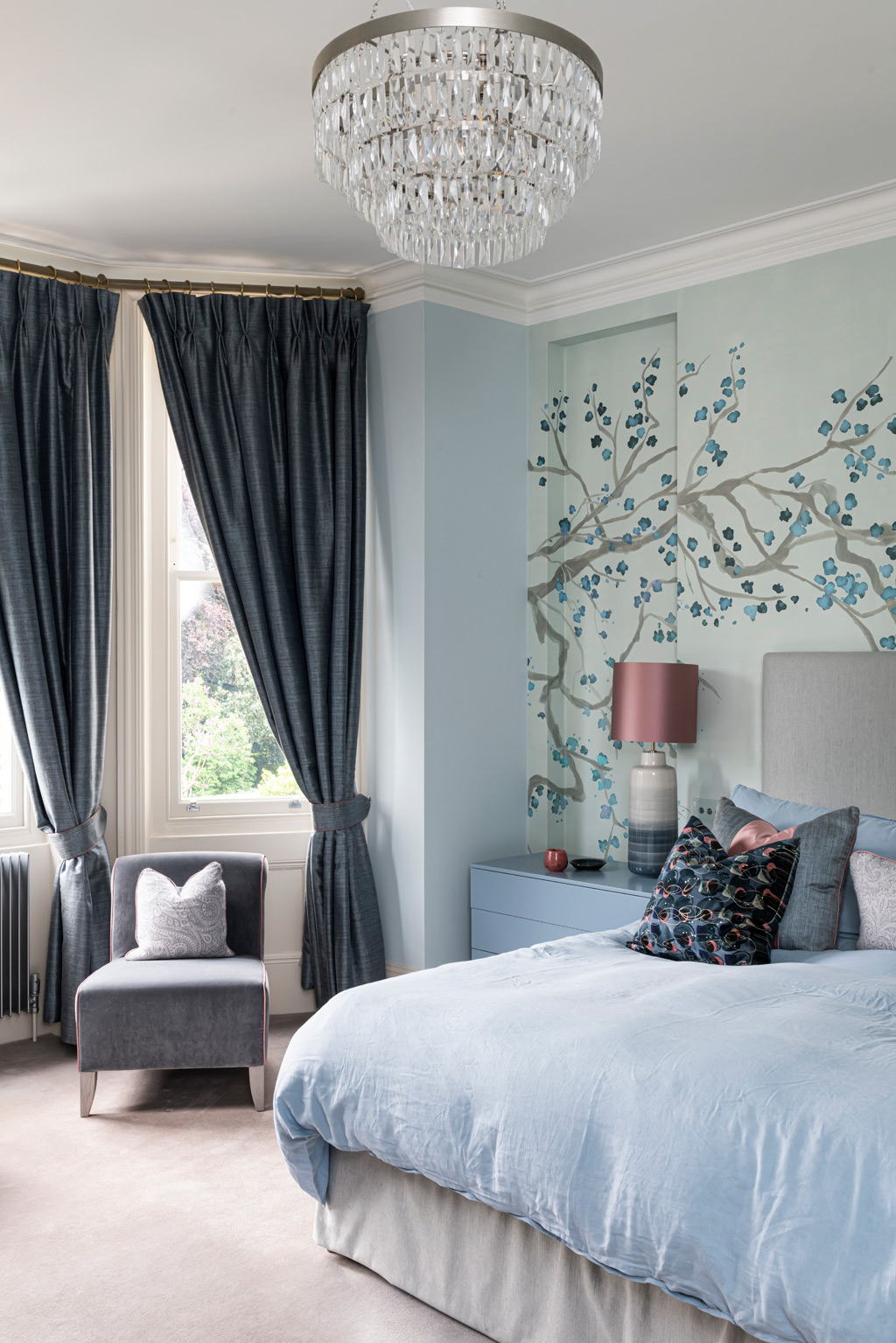 - Step 7 -
Project Co-ordination
If your project requires a build or renovation, we co-ordinate it all,
This might include liaison with the trades, manufacturers, contractors (e.g., builders, electricians, plumbers, tilers, flooring specialists, carpet fitters, decorators etc.) and also with other professionals such as architects, surveyors, measured surveys, structural engineers, audio-visual specialists and lighting specialists. We attend milestone site meetings to ensure a successful project. We see the snagging list and all details through to completion.
How does our builder know how to implement all our incredibly cool ideas?
We provide a detailed drawing and specification set that includes the following customised to your home:
• Dimensioned Floor Plans
• Electrical Plans
• Dimensioned Reflective Ceiling Plans (Lighting)
• Floor Finish Plan
• Finish Schedules: paint, wallpaper, tile, grout, cabinet design, countertops, fabric, wood floor, tiles
• Tile Drawings
• Cabinetry Drawing Design
- Step 8 -
Completion
This can be the most exciting stage for most home owners. This is when we can pull all the different elements of the design together for the first time. We create our own snagging list – and then resolve it!
We coordinate a day or two to let the magic happen.
All furniture, drapery, art, and accessories are delivered and placed.
Once everything is delivered and installed, we move onto styling and personalising each room.
We ensure that everything is exactly as envisioned.
Finally, we reveal your project to you, after which you can begin enjoying your beautiful new home