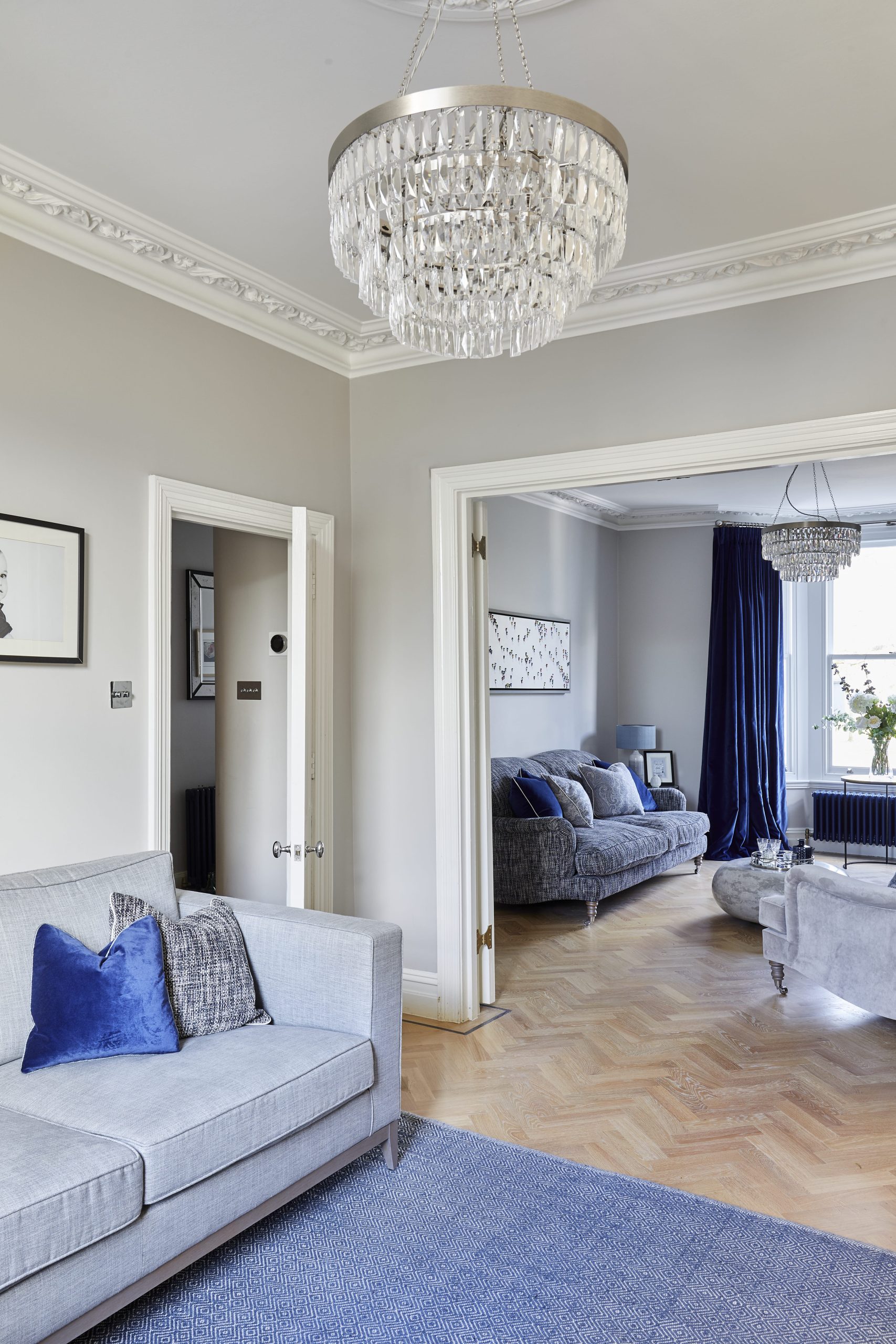 Emma's tailor-made process is seamlessly divided into four key phases, for you to benefit from a first-class design experience with extraordinary results.
To summarise, phase one confirms your scope, layout, investment estimate and aesthetic direction. Then phase two enables us to plan for excellence, turning ideas into actions,sourcing each and every item, finishing and procuring written quotes and paying meticulous attention to every detail, from lighting to bespoke joinery.
Phase three is the nitty gritty phase where we implement your approved designs. We take the overwhelming and time-consuming project off your hands and combine the handling of the entire ordering process within a pre-agreed schedule of works. If needed, we can manage trade professionals with precision throughout the construction and redecoration stages, ensuring you can carry on living your life. The final phase brings the project to completion where everything, from bespoke furniture to accessories, is delivered and installed and we can style and personalise every room.
Read more HERE
What to expect :-

Pre-consultation design
Get the help you require in the very first steps when planning your new space. We will work closely with you to identify your key goals and clearly communicate these to your architect and/or contractor.
Interior design concepts
We will help you determine the overall design aesthetic.
Spatial planning & detailed floor plans
Everything will be perfectly planned into your space to ensure we're making the most from every square metre, before you spend a penny. We will ensure furniture placement layouts are in scale with floor plans.
Detailed elevations
We will provide you with detailed technical drawings showcasing elevations in key areas.
Reflective ceiling & electrical plans
We will plan and select smart lighting solutions to accommodate the way you want to live. We will devise an electrical layout with every attention to detail, right down to a table lamp socket which we will position next to a side table, so the lead will not trail across the floor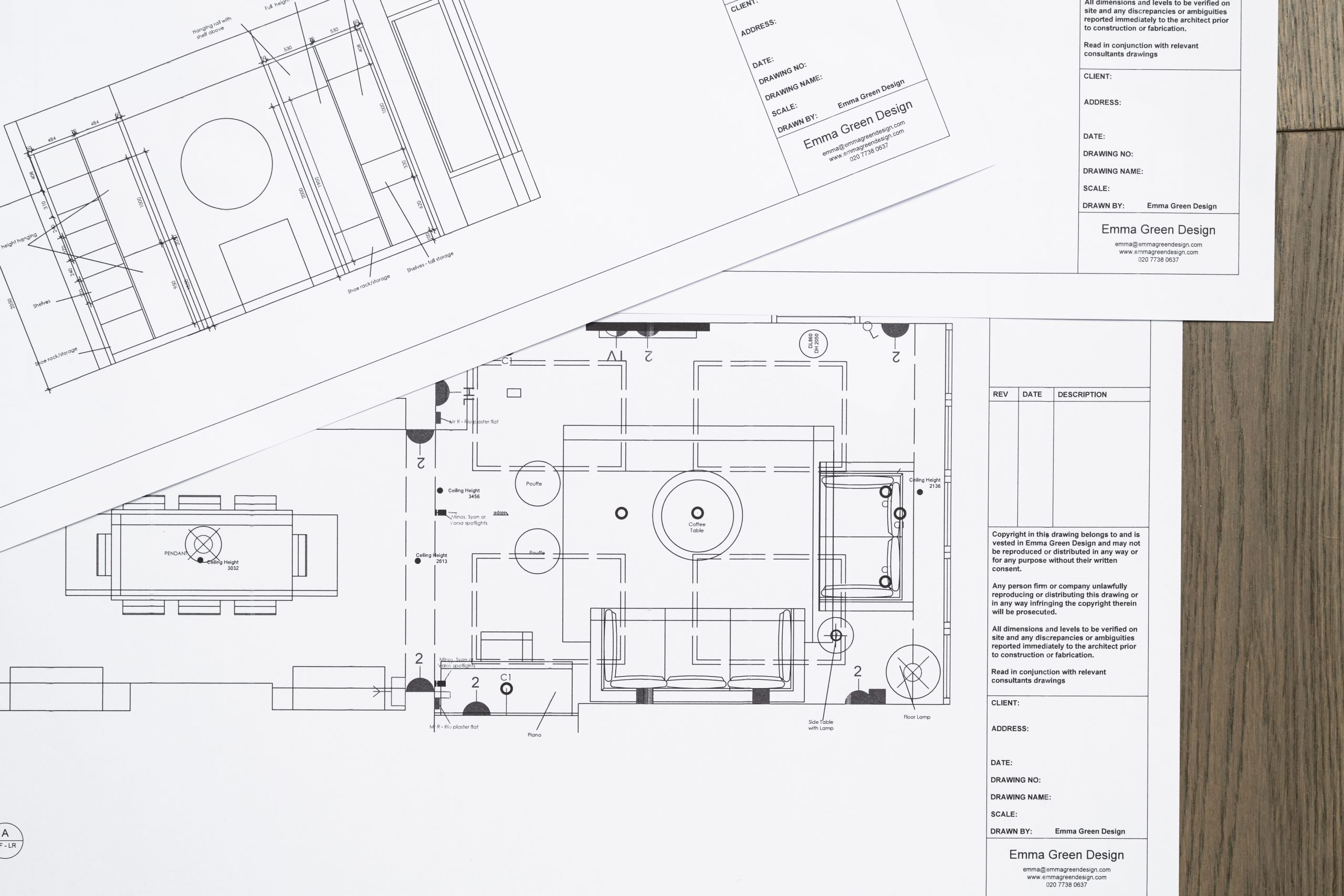 Sourcing & customising furnishings
From curating a beautiful selection of furnishings, lighting, flooring, area rugs and fabrics to offering custom options, we are also adept at incorporating existing pieces into your home.
Selecting all hard & soft finishes
We provide handpicked selections of super-stylish and fully functional finishes for every surface,ranging from paint, wallpaper and tiles to wood flooring and plumbing.
Custom window treatments
Selecting window treatments can be daunting with so many decisions, but we handle every detail. We expertly measure for and design custom window treatments for every window in your home. We take into account the size and height of the window, the style and colour scheme of the room and the lining, right down to the amount of sunlight.
Bespoke cabinetry design & creation
Working closely with specialist joiners we know and trust, we will design and create any piece for furniture you may require from custom bookcases, banquettes, utility rooms, home bars, wardrobes and media units to cocktail cabinets, alcove units, bookcases and storage.
Custom & furniture design
We design many pieces of custom furniture, ranging from sofas, armchairs and bar stools to beds and headboards alongside our trusted trade furniture workshops.
Sourcing artwork & accessories
We specialise in sourcing a variety of options, such as fine art or a decorative vase, which will not only specifically appeal to you but will also complement and complete your home.
Full project co-ordination
Literally the real nuts and bolts (and often dusty!) stage. If required, and the project warrants it, we oversee this entire critical phase. This involves managing trade professionals with precision throughout the construction and redecoration stages, ensuring you can carry on living your life.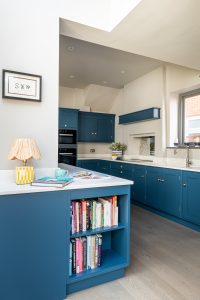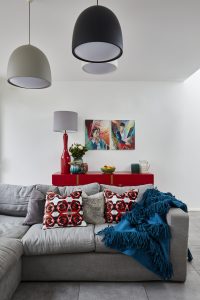 Merchandise & materials procurement
Our design team will procure and order all approved merchandise and materials to save you precious time and effort, and ensure the project runs smoothly. We communicate all elements to suppliers and trades, paying meticulous attention to every detail
Delivery management
We create a delivery and logistics schedule, track, co-ordinate and receive all open delivery orders so you won't have to worry about this or waste your valuable time chasing suppliers and delivery companies
Installation
We will oversee all inside-home deliveries and installations for your peace of mind, ensuring everything is in its proper place. You can carry on with your life without having to lift a finger (or a box)!
Interior styling
We add the finishing touches, with exquisite attention to detail, which will truly complete the space and personalise every room.
---
Full-service interior design could be the perfect fit for you if you:
Are a busy professional or hardworking homeowner who envisages a beautifully designed space. However, you don't have the time or inclination to do this yourself or would rather not attempt this on your own. As a result, you require expert help from a dedicated design team
Want to protect your investment, making every penny count to ensure you don't make costly mistakes while furnishing and renovating your home
Are not interested or don't have the time or energy to manage your design project. You trust the process and prefer to leave this to design professionals
Don't want to spend valuable time in the evenings and at weekends, trawling
through furniture shops
Feel overwhelmed with ideas on Pinterest and Instagram, which are sending you down digital rabbit holes
Feel your home looks outdated and doesn't reflect key elements of who you are, what you do and how you would like to live
Envisage a stunning, yet functional, home for you and your family to live in harmoniously and love
Enjoy a full, hectic life which you want to continue to invest in yourself, and why not? Meanwhile, renovation/design work will carry on seamlessly, honouring your valuable time
Need expert guidance from a trusted professional team who will navigate you through the entire process from start to finish
Need help to select timeless pieces of foundation furniture and exceptional quality finishes, which will transition you through the years
Need a professional to work on the less glamorous, yet necessary, elements of transforming your home from project co-ordination with contractors and checking details on site and snagging to overseeing installations and taking care of multiple deliveries for you
Are looking for a personal experience with every item, from bespoke to one-off pieces, carefully curated according to your individual wants and needs
Dream of a design and home that is truly unique
Want a beautiful home but don't have the time to plan, design, shop or manage the project. Everything will be done for you, from start to finish, so you can continue your life as a busy professional
Have seen Emma's impressive portfolio and require our distinct level of detailed design, planning and styling for your home
Understand the absolute value a fully-qualified, highly-experienced interior designer can bring to the process with expert vision, systems, knowledge, contacts and sheer grit to get the job done professionally, on time and according to budget
Want an expert interior designer who can help you analyse architect and contractor plans for your home and discuss the advantages and any limitations in terms of certain decisions regarding the design. Using meticulously detailed design and project co-ordination, we can then elaborate concepts we present in collaboration with you and your contractor
If you can answer YES to one or more of the above, please contact Emma Green Design here