Emma redefines British interior design with her distinction for creating original concepts with meaningful, unexpected custom finishing touches. Award-winning interior designer and BIID-registered member Emma Green is the founder and principal interior designer at South West London based design studio Emma Green Design. She brings her 20 years' experience to the company and has established a reputation for imaginative ideas steeped in traditional design principals coupled with her extensive colour knowledge.
Having studied law at university and pursued a successful City career in legal recruitment for many years, Emma graduated as an interior designer from the KLC School of Design with the Nina Campbell Award for Best Classic Interior Designer. She continued training, gaining invaluable experience at two prestigious design companies. Then, in 2008, she launched Emma Green Design.
Approach
With this wealth of experience, Emma tailors each project with fastidious care and delivers an exceptional level of service where listening to client needs is key to her personal approach. Emma sees design as an investment in her clients' home – not an indulgence. She loves what she does but it isn't easy. She works hard for her clients, and stands up for them, too. Creating an effortlessly chic home is actually far from effortless! It's a time-consuming and complex job, but she takes great care of clients throughout every step of their renovation and design.
Vision
Emma has strong values and a vision that sets her apart. Fun and friendly aren't words you hear too often in this industry. She strives to make the process enjoyable for her clients. It's meant to be a pleasure, not a pain. Above all, clients can rely on her for her honesty and integrity throughout the entire process with no need to lift a finger or worry about a thing.
Read Emma's full story here.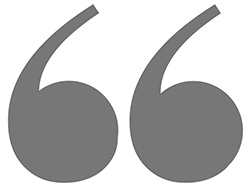 Emma's attention to detail and her ability in tuning into our requirements and translating them into design ideas meant that the whole project from start to finish ran smoothly. Emma is creative and is brilliant at utilising spaces of a room.
Why are we sought after?
Find out more about the benefits working with Emma Green Design here.