Our Services
Award-winning Emma Green's London-based premier design studio transforms spaces with a holistic approach to suit individual client needs. Bespoke Furnishings & Space Planning and Luxury Full-Service Interior Design are our signature services.
Professionals hire professionals and our role as a full-service design firm is to provide our distinguished and busy clientele with white-glove, concierge-level support from concept to completion. We design these high-end, luxury homes for our clients that are based in the city in areas such as Mayfair, Chelsea, Knightsbridge, Wimbledon, Belgravia, and Fulham and also cater for the Home Counties, such as Surrey, and recently in The Cotswolds.
With our developed relationships with the best suppliers, trades and manufacturers, we are going to handle the details…all of them. Above all we love to solve our clients design problems and we do so in a very detailed, honest and stress-free way. Whichever professional service you choose, we bestow a reputation for developing strong relationships with every client and creating personal, stylish interiors with practical living in mind. We're here to learn about you and your lifestyle, create a design concept, plan and timetable, procure and install every item, and ensure you have a home that you love when we're done.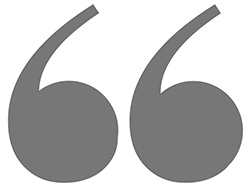 Time is the new luxury
Luxury Full-Service Interior Design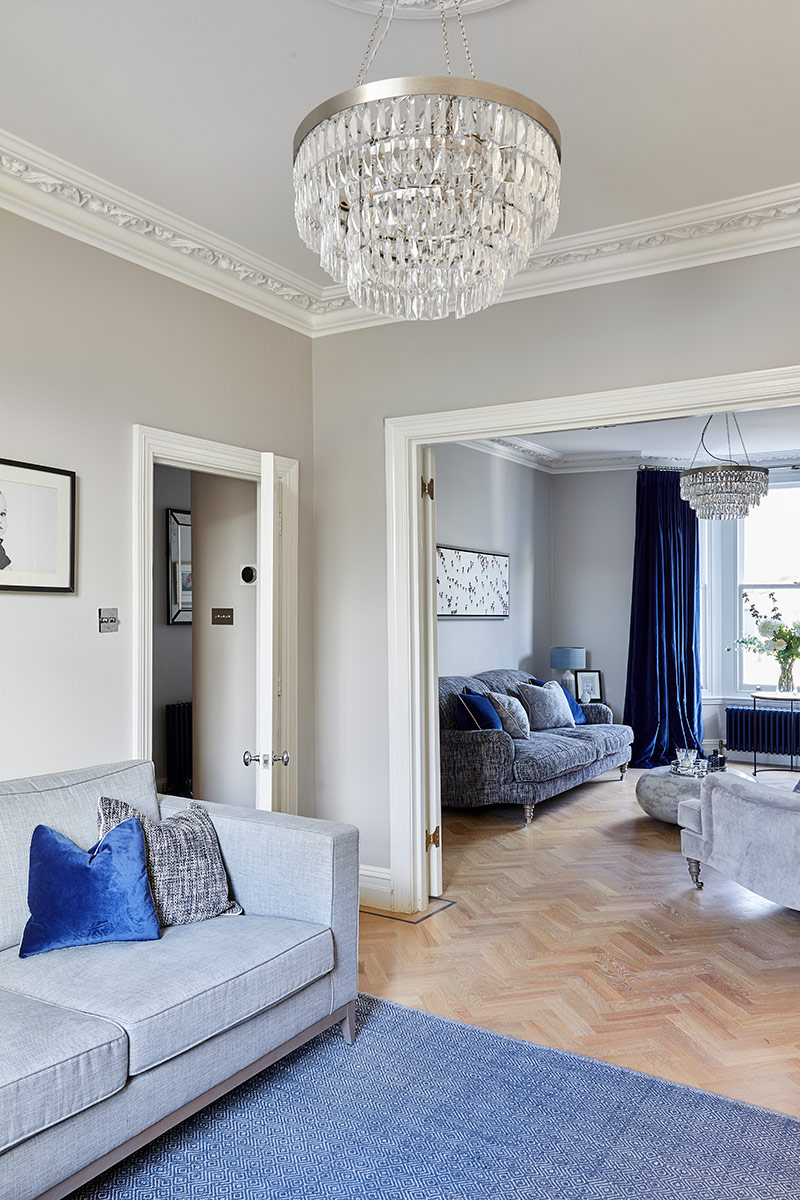 Renovating a new home is an amazing opportunity to create your dream home. You get to make every small decision, from hardware finishes to grout colour. However, that's also why it's difficult. There are potentially hundreds of these decisions on a renovation project and the majority of them are permanent choices. Then there is the task of making these all cohesive and curated to create a modern, sophisticated interior that reflects bespoke luxury.
Full-service design – also known as a turnkey service – incorporates all such diverse elements of a renovation and decoration project. It involves every single part of the process.
Handing over a project, in its entirety, to a professional, experienced home interior designer is the best way to bring your vision to life. This way, we handle everything for you, from concept to completion. There are so many benefits to this approach. We bring fresh eyes and unexpected ideas. We know what works – and what doesn't. We have access to an insider network of reliable tradespeople, contractors and craftsmen. We also have access to materials, furniture and fixtures that beyond most people's reach. Importantly, we know how to make sure a space is functional, as well as aesthetically pleasing. And we're skilled at managing all phases of a project, including investment review and trouble-shooting.
We work tirelessly for our upscale clientele to bring your vision and needs to life leaving you free to spend more time doing the things you love in the beautiful surroundings of your bespoke family home.
What this might involve:
Pre-consultation design
Interior design concepts
Spatial planning & detailed floor plans
Detailed elevations
Reflective ceiling plans
Electrical plans
Sourcing & customising furnishings
Selecting all hard & soft finishes
Finishes schedules – plumbing, lighting, countertops, flooring
Trim and grout details and tiling plans
Paint schedule
Custom window treatments
Bespoke cabinetry design & creation with drawings
Custom & bespoke furniture design
Sourcing artwork & accessories
Full project Co-ordination
All product & materials procurement
Delivery Management
Installation
Interior styling
Are you wondering whether full-service interior design is right for you? Do you want to get your weekends and evenings back and hand over control of the project and partner with trusted professionals who will guide you through every step of the way? Then read more HERE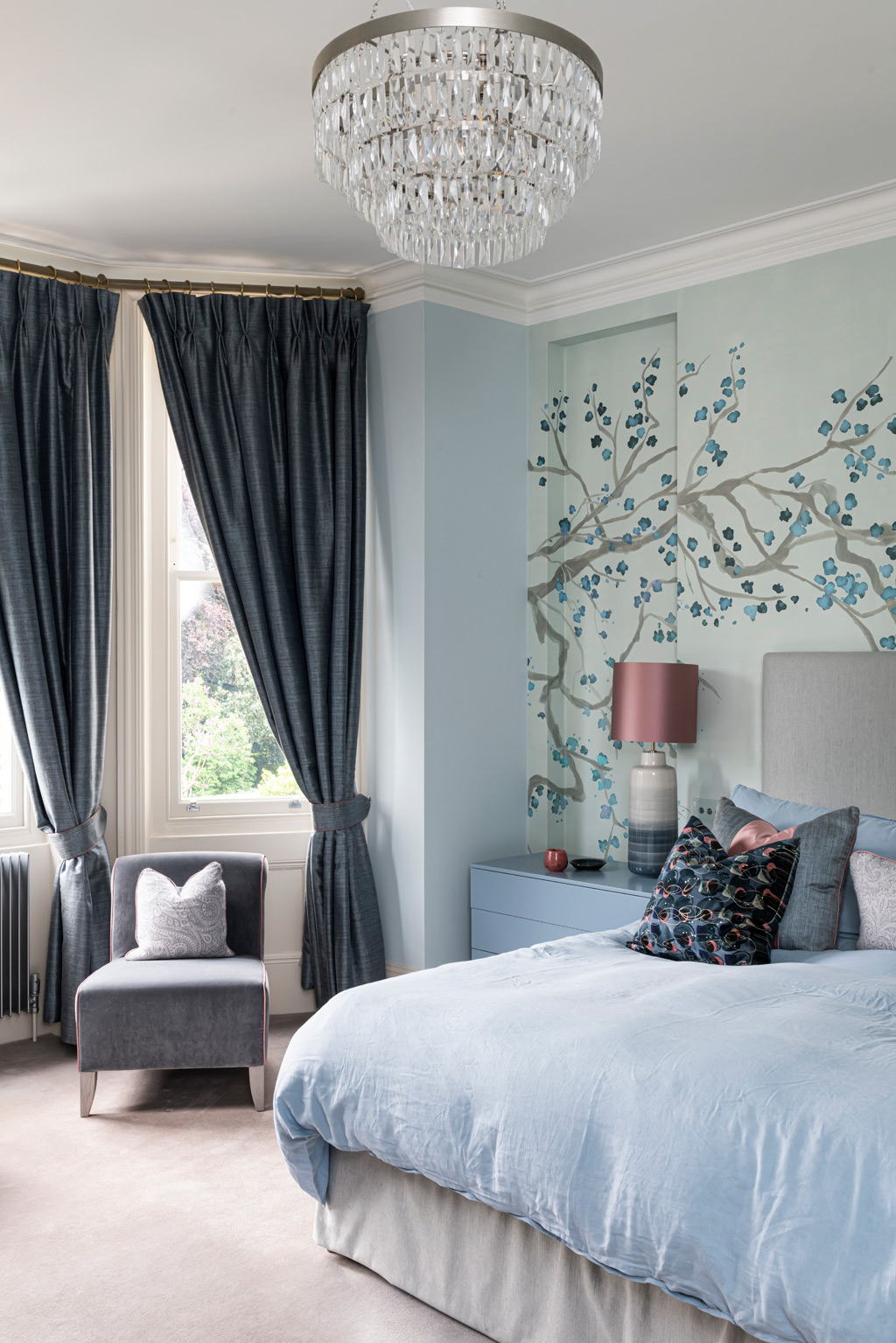 Bespoke Interior Furnishings & Space Planning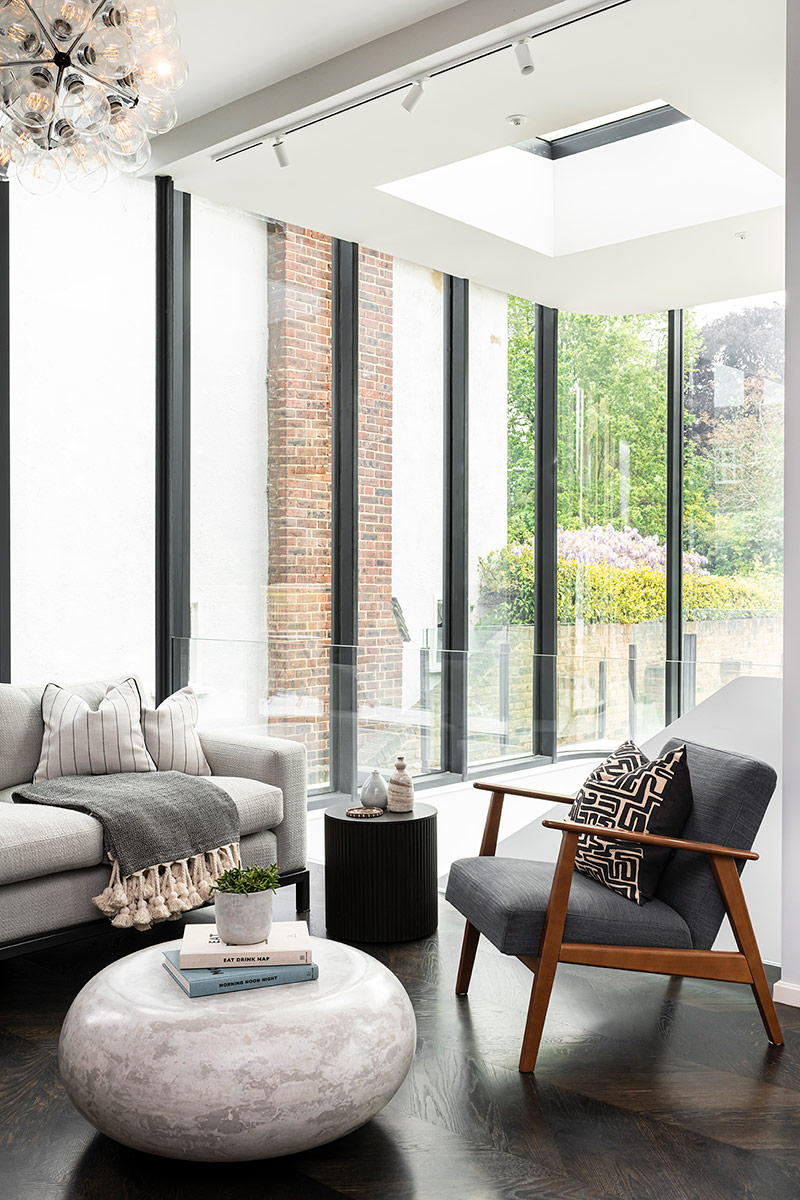 Bespoke, modern yet timeless interiors that exude luxury are the hallmarks of Emma Green Design and our Bespoke Interior Furnishings & Space Planning service offers just that.
When a full renovation or build isn't necessary this high-end decorating service has been created to revive spaces in need of a design lift. We create homes that flaunt elegant furniture with striking palettes that are contrasted with modern design accessories.
We work with you to create a design concept and, with thoughtful space planning, we can create an optimal floor plan layout to help maximize the spaces in your home to flow more harmoniously and function as beautifully as they look so you can enjoy it for many years to come. We specify furniture, design bespoke or custom furniture, course decorative lighting, rugs, paint colours and curate artwork and other design details to completely transform a space.
As with our Luxury Full-Service Interior Design, what each one of our services have in common, is that we take ownership of the project. Our process is very collaborative, getting to know you and your likes (and dislikes!), so we can appreciate how your home needs to look and also function, so as to best support for you and your family. Yet, we are driving the project from start to finish so you can experience the peace of mind that comes with knowing that every aspect of your project is being managed with precision and care.
What this might involve:
Space Planning and Furniture Layout
Custom Furniture
Re-upholstery design
Decorative Lighting
Paint and Wallcovering
Custom Window Treatments
Flooring options/selecting hardwood
Floor or wall tiles
Area Rugs and Flooring
Art and Accessories
Installation
Interior Styling
Are you ready to let us make your design dreams a reality?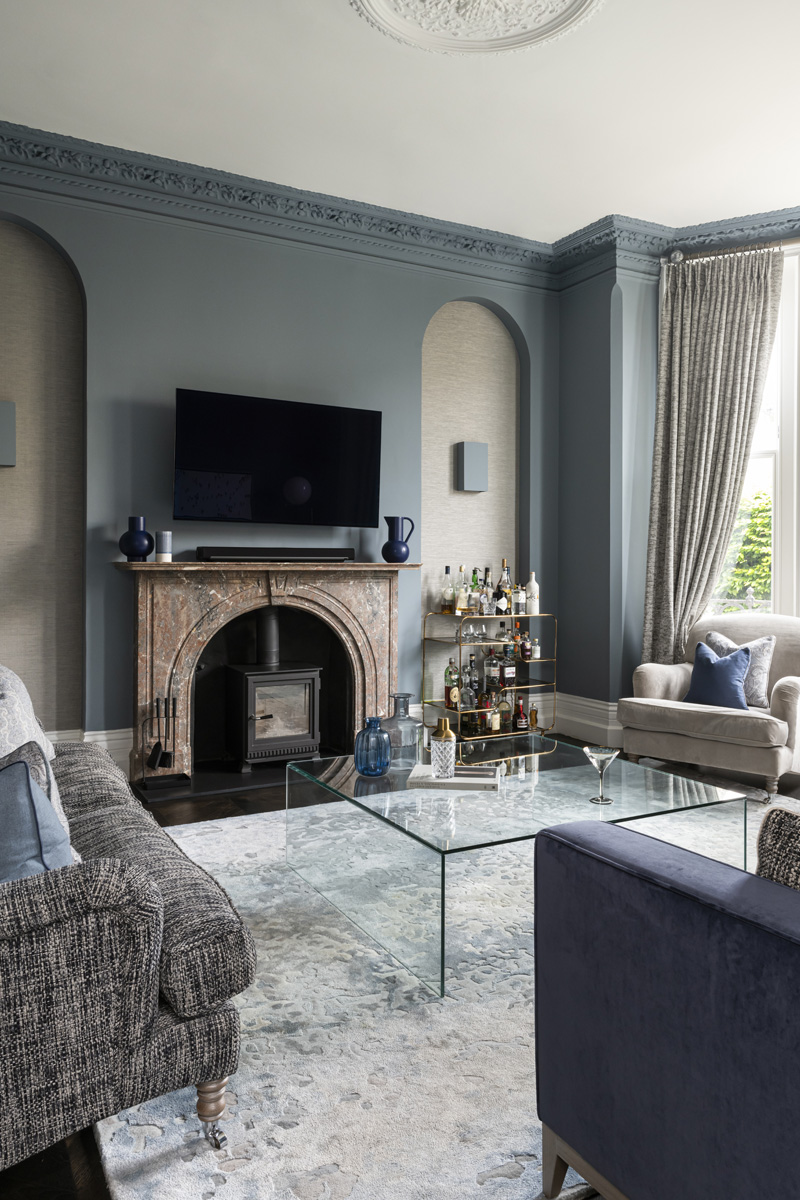 Initial Design Consultation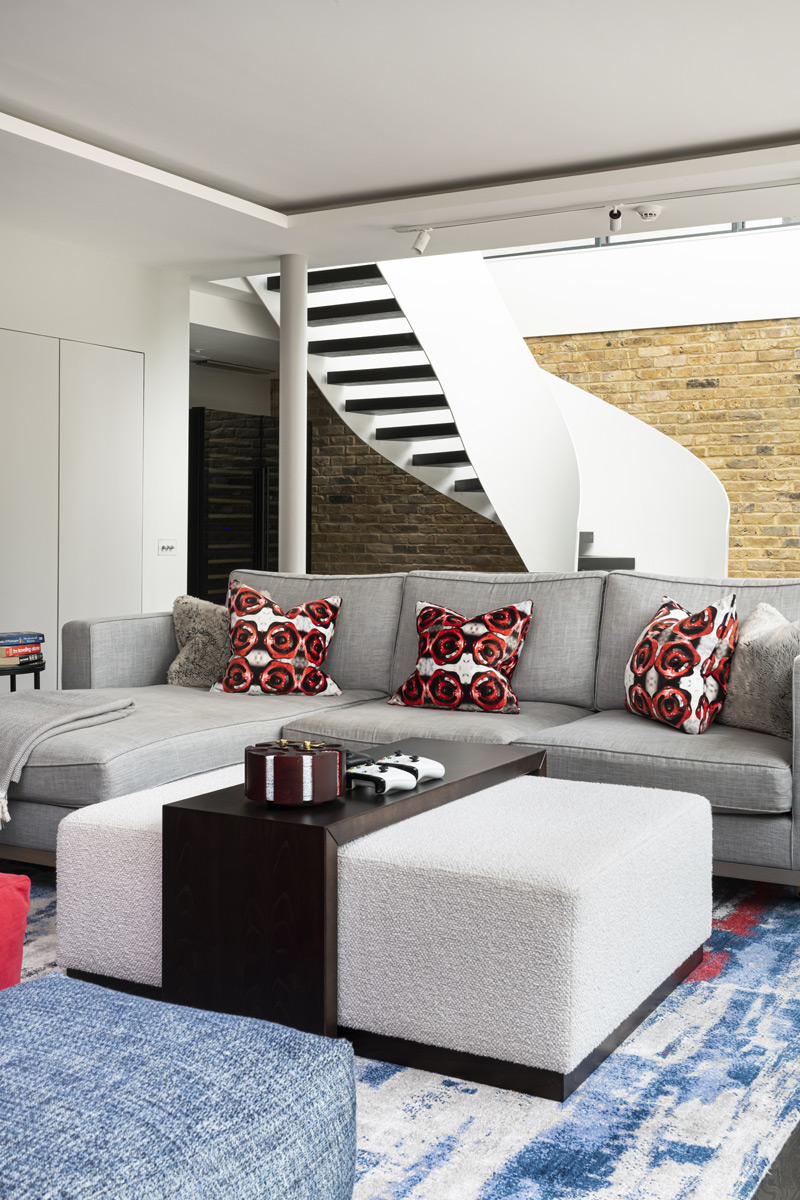 After the Discovery Call, all our design services begin with a personal Initial Design Consultation.
This 90-minute visit is a vital step in our design process during which we explore in more detail your lifestyle needs, aspirations, investment amount and timescale. It allows Emma to meet you in your home or proposed new home and lay eyes on the spaces you are looking for us to work on. We'll walk through these with you, learning about your goals, your style and discuss what challenges there are in your current living situation and how we can resolve those for you.
It's an important, collaborative stage, which allows us to take the necessary time to get to know you, assess the potential of your home and lay the foundations for your upcoming project.
20 years of experience distilled into 8 steps
Emma Green Design has designed and furnished many homes throughout London, including Chelsea, Wimbledon, Clapham, Mayfair and Wandsworth and further afield including Surrey and The Cotswolds using these 8 steps.
Processes are so important to the design experience in order to reach the outcome you desire. Whether it's our Luxury Full Service Interior Design or a Bespoke Furnishing & Space Planning service, our established and trusted processes ensure yourproject will run seamlessly providing you with a first-class design experience and extraordinary results.
These processes also give you everything you need to know and exactly what to expect at every stage of your project, even before we start. So, when you work with us, you'll know what is happening during every step of the process, and when we'll be moving to the next design phase.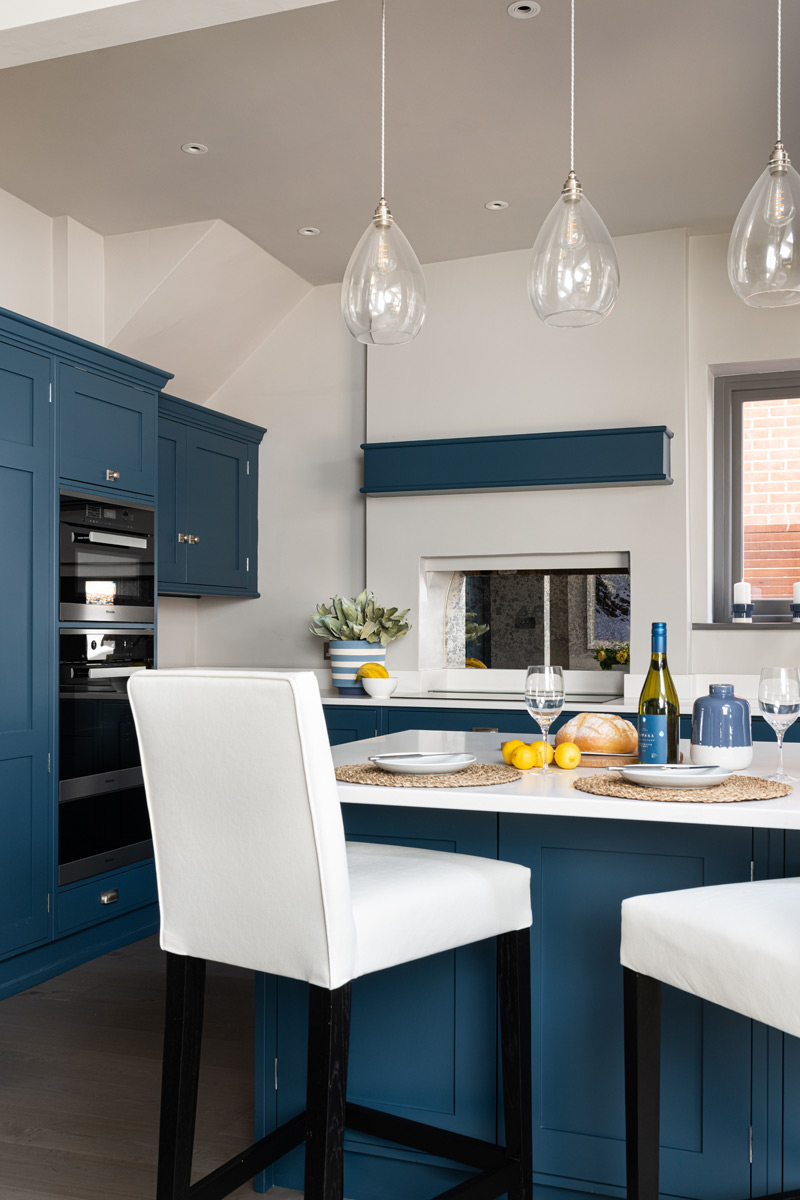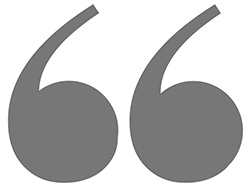 Thanks to Emma Green, we have a dream bedroom that feels totally ours, yet has an originality and panache that we could never have achieved without her. In fact, she has worked this magic across the first floor, giving us as well a vibrant guest bedroom and an inviting study/office..
Carol, Between The Commons' Project