Belgravia London is one of my favourite areas of the capital. It's also home to
many of my clients
and where the
Emma Green Design studio
team spend much of our working lives. But there's always so much to see and do in this beautiful part of London that I tend to spend a lot of my free time here, too. In fact, I've been frequenting certain shops and restaurants for years, and never fail to be inspired by the architecture and interiors.
Brimming with boutiques, galleries, luxury hotels, and immaculate gardens, Belgravia London really is one of the most enjoyable places to spend quality time in. It's easily accessible by tube, too. I always head for Knightsbridge on the Piccadilly line. In fact, it's the nearest station to Belgrave Square, regarded as the centrepiece of Belgravia, which I never tire of visiting. But there's plenty more to feast your eyes on – and to nourish your body and soul. So read on to discover a selection of my best-loved Belgravia haunts and hotspots.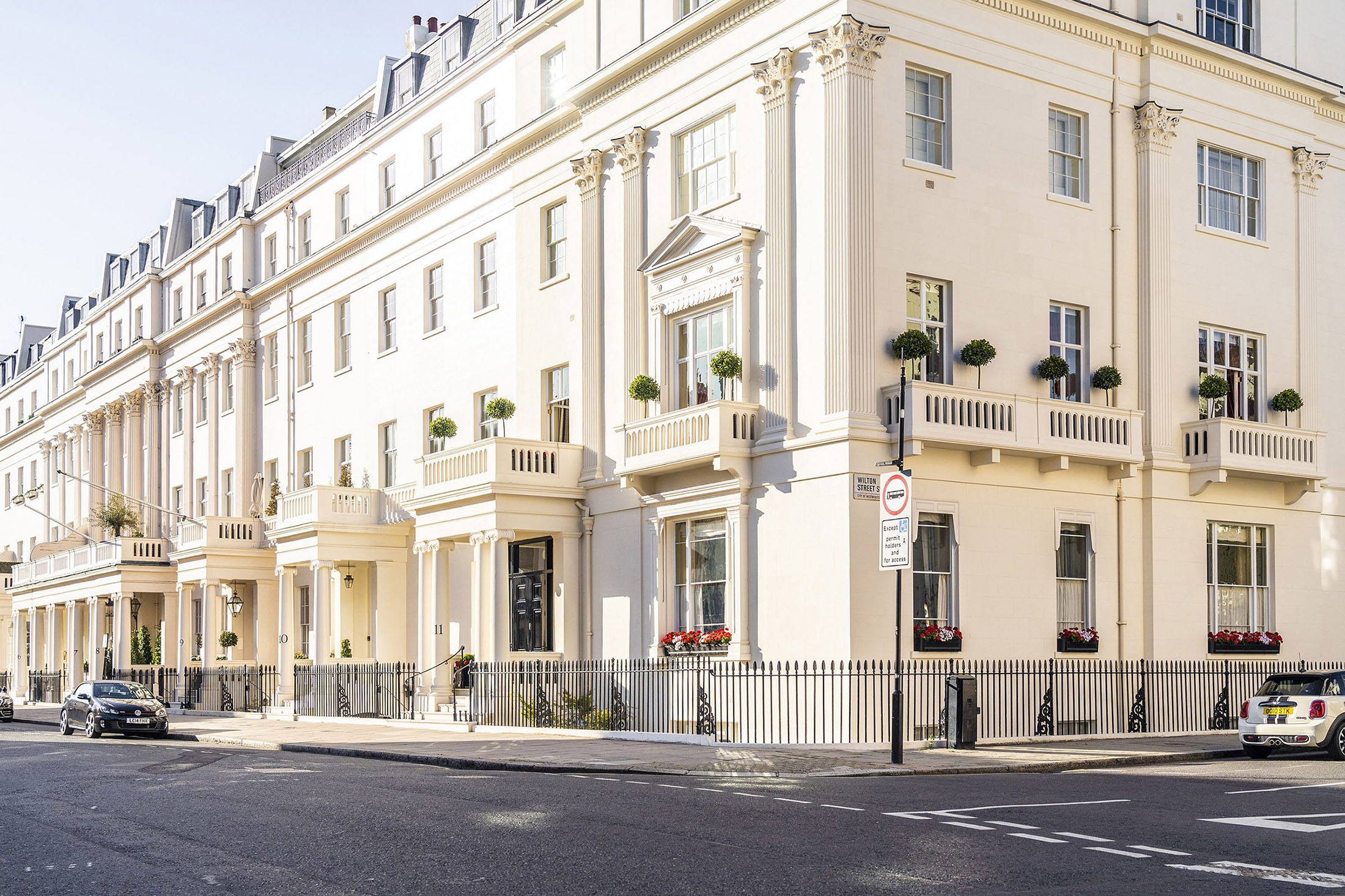 Beautiful and buzzy in the most upmarket way, Belgravia London is the epitome of established, quintessential English elegance
Belgravia architecture
One of the first things you'll notice about Belgravia London is the gorgeous Georgian shop fronts and houses. This area is also well known for its white, stucco-fronted Georgian villas, located in Belgrave Square, Eaton Square, Upper Belgrave Street and Wilton Crescent, among others. Did you know that Belgravia was conceived for the Grosvenor family in the early nineteenth century as a sophisticated new suburb? Primarily residential, it has few public buildings, with the exception of churches. In addition, I think St Paul's Knightsbridge is one of London's most beautiful Gothic church buildings.
Motcomb Street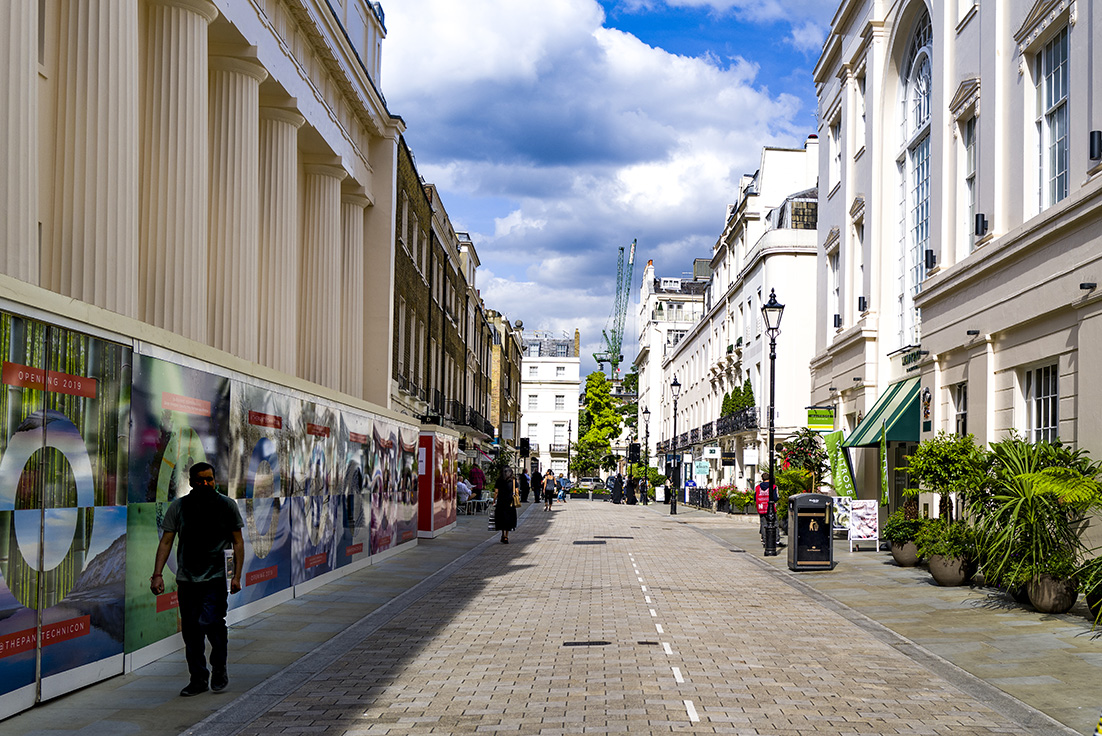 Renowned for its regency architecture and modern boutique scene, it's easy to spend hours on pretty, pedestrianised Motcomb Street
It's certainly no hardship to while away the hours on Motcomb Street, located right in the heart of Belgravia London. After all, this pretty pedestrianised area, known affectionately to residents as 'the village', is filled with luxury fashion boutiques and fine dining establishments. However, in retail terms, it has an impressive pedigree. Motcomb Street was the site of the original Pantechnicon department store, which opened in 1834. Today Pantechnicon is better known as a Nordic & Japanese lifestyle hub. I can also highly recommend the rooftop brasserie, which offers fabulous food within a botanical haven.
You can shop until you drop on Motcomb Street, but if retail therapy's not your thing, why not pop into the
Museum of Architecture
instead? It runs a regular series of public exhibitions, competitions and workshops, and I never fail to feel stimulated and inspired after a visit.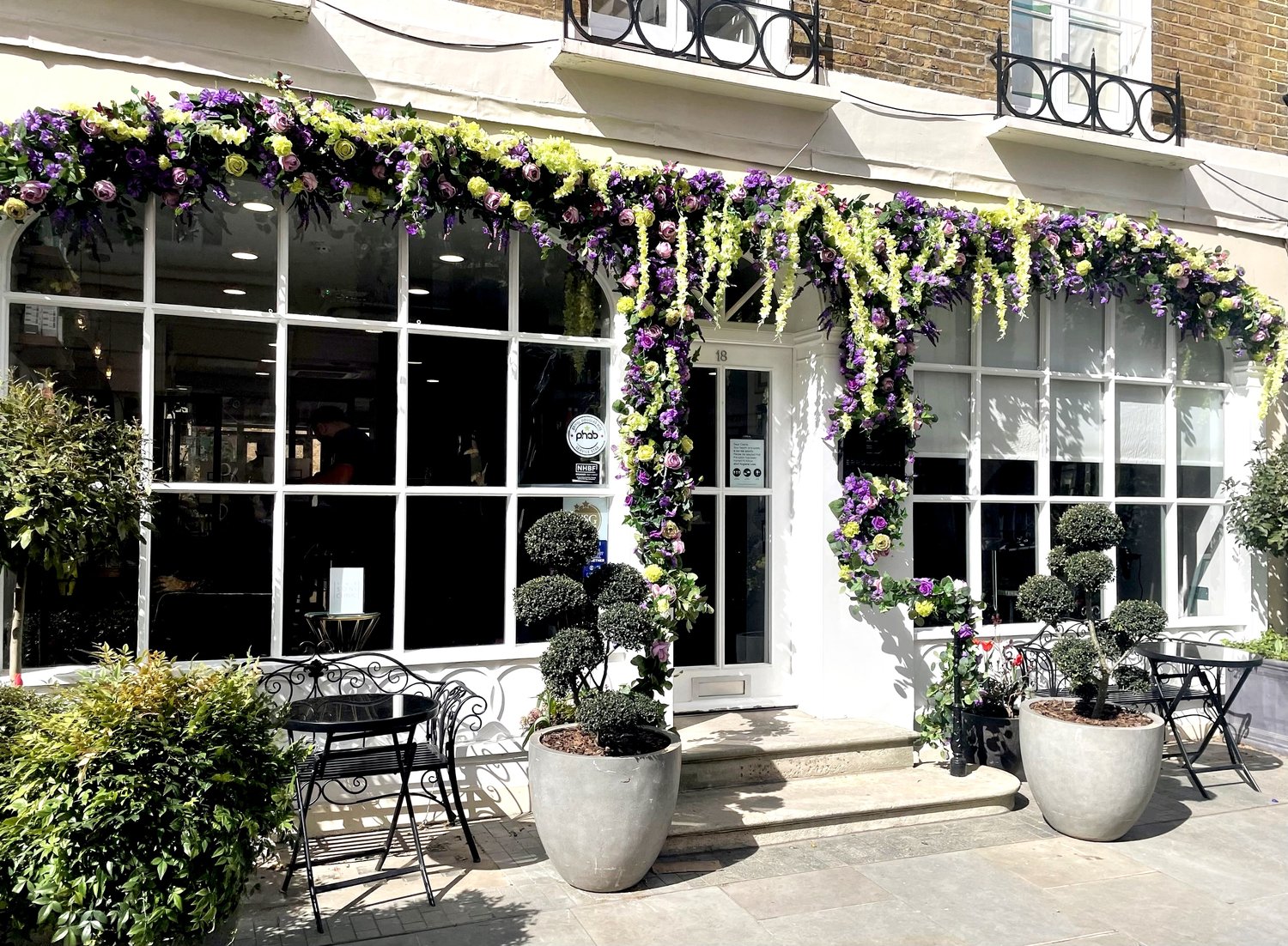 The famous floral displays make the Errol Douglas salon on Motcomb Street a must-visit
It would be remiss to mention Motcomb Street and not include the
Errol Douglas Hair Salon
. After all, it's a sanctuary for those who appreciate the craftmanship and individuality of traditional hairdressing. I also think it's worth a visit just to admire the beautiful floral shop front.
Wining & dining in Belgravia London
As a Belgravia London interior designer, it's always useful to know where to wine and dine important clients. Compact and discreet, I'm a big fan of the Jumeirah Lowndes hotel. In summer, I often book a table at the gorgeous terrace at the rear of the hotel. However, fans of Italian food should head to Zafferano. This restaurant – a stalwart of Belgravia London since 1995 – uses only the finest and freshest ingredients. There's a wonderful private dining room, too. For super special occasions, try the Michelin starred Pétrus by Gordon Ramsay, located on Kinnerton Street, between Belgravia and Knightsbridge.
Sweet treats & champagne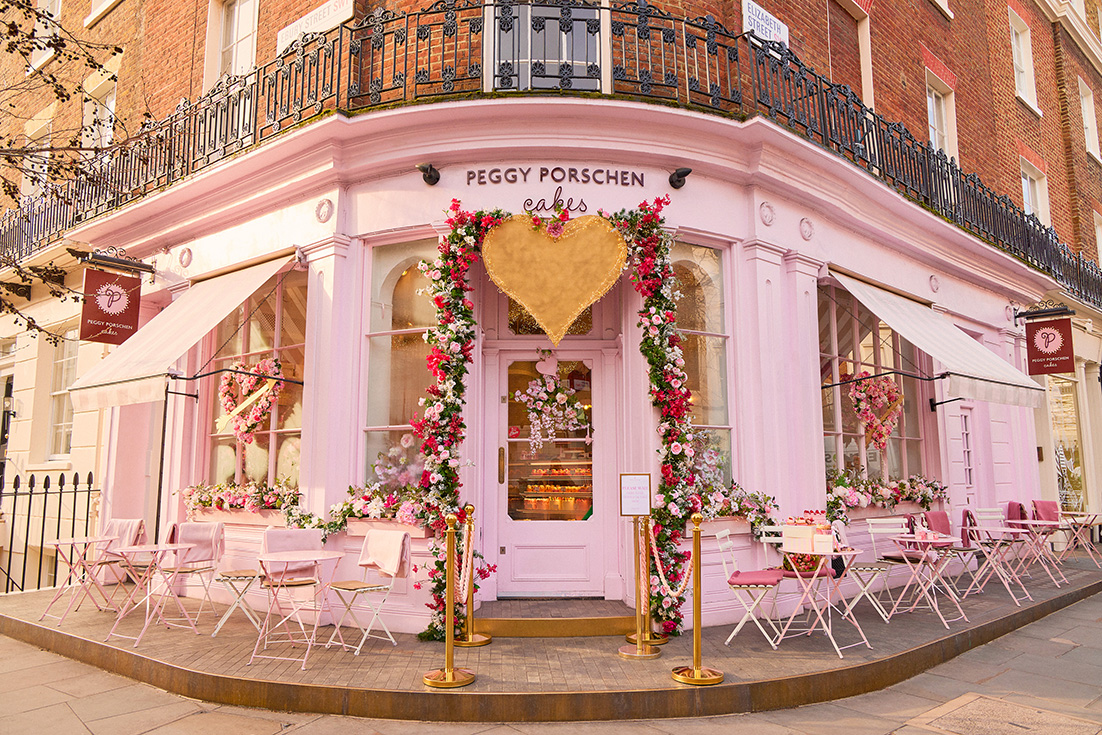 Taking pretty in pink to another level: Peggy Porschen offers edible works of art that never fail to captivate cake-lovers 
If sweet treats are your weakness (guilty as charged!) no trip to Belgravia London would be complete with a visit to Peggy Porschen. In fact, this Instagram-friendly, pastel-pink paradise is my first choice for afternoon tea and the only place to go if you're craving a cupcake. So, I'm happy to report that there's substance behind the celebrity. The founder (the eponymous Peggy Porschen) studied at London's Le Cordon Bleu culinary school, and has made wedding cakes for the likes of Kate Moss and Stella McCartney (and Fabergé eggs for Elton John!). The only drawback to a visit here is deciding which delicious cake to choose. Why not add a glass of pink champagne to celebrate a special occasion?
Estate agents & hotels in Belgravia London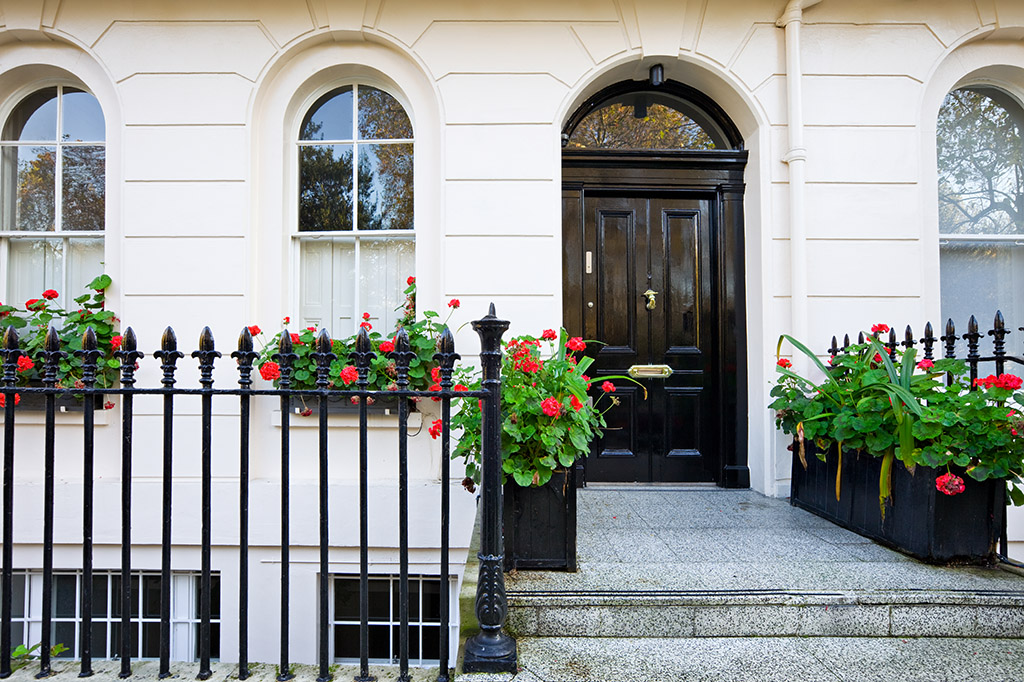 Distinctive white, stucco-fronted Georgian villas and shop fronts are found throughout the Belgravia area
House-hunters who'd like to be permanently closer to Peggy Porschen's Belgravia London parlour will need a reputable estate agent. If you're considering relocating to this area, I would recommend either Best Gapp on Elizabeth Street or Knight Frank Belgravia.
Conversely, if you're in need of temporary accommodation, or simply a city break option, do consider the
Lime Tree Hotel.
Handily located on Ebury Street, this boutique townhouse hotel is situated in a beautiful Grade II listed building, which is almost two centuries old. Inside, it offers a clever mix of modern and traditional styling that includes grand high ceilings, open fireplaces and original cornicing. In addition, I love the gorgeous hidden 'country garden' courtyard that's part of
The Buttery
, the hotel's rustic chic café-restaurant. Full disclosure: this hotel has no lift, which may be worth knowing for anyone who struggles with stairs.
Elizabeth Street
My final recommendation for visiting Belgravia London is Elizabeth Street. Like its Motcomb counterpart, you can expect to discover independent boutiques, florists, homeware shops. You'll even find haute couture hats, courtesy of royal milliner
Philip Treacy
. However, beauty aficionados should head for the
Jo Loves
flagship store. Simply book the 'Fragrance Tapas' experience in advance then you won't miss out. My other regular destinations on Elizabeth Street include
Caramel
, a vintage-inspired womenswear, childrenswear and homeware store.
ME+EM
is also my go-to for intelligent, functional and flattering fashion.
Click
here
to find out more about my services as a Belgravia London interior designer